What exactly compelled representatives from 19 different government institutions to fill the corridors of The Bahamas National Emergency Management Agency (NEMA) at the end of a long work week? A current national crisis? A new impending threat? Not quite, but the answer is not as far removed as you may think.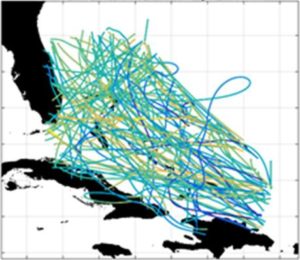 The Bahamas is home to the hurricane capital of the world, having been impacted by 18 severe hurricanes since 1851. In 2015, 2016 and 2017 alone, consecutive hurricanes Joaquin, Matthew and Irma (category 4 and higher), affected several islands across the nation. Economic losses have been valued at $104.7, $373.9 and $31.5 million USD respectively for each storm event. Therefore, it comes as no surprise that there was avid public interest to participate in technical Disaster Risk Management (DRM) training that ran from February 28th to March 1st, 2019.
Given the amount of damage and loss caused, it goes without saying that Caribbean territories like The Bahamas must constantly remain vigilant to the threats posed by hurricanes. The question is, in a global society that is bombarded with great amounts of information, what is the most effective way to engage decision makers who are often time limited? After all, the annual hurricane season runs from June 1st to November 30th. Hence, it is within a narrow 6-month window that institutions in charge must plan and execute useful Disaster Risk Management (DRM) strategies that have not only been tried and tested but also proved to be innovative and effective.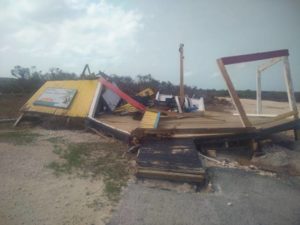 In light of this, the Inter-American Development Bank's (IDB) regional Disaster Risk Country Profile  Study and Training  was applied to increase the knowledge of high-level authorities and technical staff  about probabilistic disaster risk estimation and its application to DRM. For this tropical archipelago, the project is specifically aimed to quantify and visualize hurricane hazard effects as well as to estimate future economic losses, human/social impacts and infrastructure damage under different intensity scenarios (also known as "return periods").
To increase government and stake-holder engagement, some innovative mechanisms that combined communication, team-work and training were considered during the preparation and development of The Bahamas Risk Profile, namely:
Strive for Grassroots Involvement and Key Stakeholder Input
The project was championed by the Meteorological Department of The Bahamas. As a result, the institution strengthened the study by acting as a focal point for other national institutions.
Establish Regular Lines of Communication
To ensure that regulatory agencies provided their insights on each iteration of the Country Profile, representatives were frequently updated and engaged on the project. Opportunities to provide input outside formal meetings were also actively encouraged.
Seek an 'Assets Based' Approach
Many times, there is an already existing institutional capacity that can be easily overlooked. In this case, decades of paper-based climate records on behalf of the Meteorological Department needed to be digitized. A solution was to train several students from The University of The Bahamas on climate parameters and have them undertake the challenge. The result achieved a dual purpose by building existing technical capabilities in education and also acquiring critical data for the country.
As part of the Bahamas Risk Profile, a two-day training course on the use of GIS for DRM was provided to government and technical staff. As daunting as it may have felt to some to go "back to school," the interactive use of GIS served to spark an overall interest in data collection, manipulation and interpretation among workshop delegates since GIS applications can support disaster risk reduction for mitigation, preparedness and response in many ways, including:
Planning and Analysis – modeling, analyzing spatial data to display community vulnerability for hazard locations and critical infrastructure.
Situational Awareness – providing locational information on previous events (and estimated intensities of future events) to encourage persons to avoid certain areas when under a hazard threat.
Data Management – the capacity to hold massive amounts of data (population, infrastructure, land use type, etc.), which can be visually overlain on a map for the benefit of users.
For many participants who attended DRM training workshop, it was sobering to identify the differences in coastal flooding on a map under different scenarios. In fact, it really hit home to see which communities, buildings, roads, etc. could likely and immediately be impacted. On a general scale, the training also provided a great opportunity to encourage dialogue between inter-agency institutions who shared the same concerns when it came to disaster preparedness and data requirements. It enabled stakeholders to discuss the shortcomings in existing systems but also identify key areas for planning for adaptation.
After two-days of working and interacting together, the overall feeling was this was not just the end of a training exercise. Instead, it was the beginning of discussion to integrate a useful methodology into an ongoing national effort for safety and wellbeing.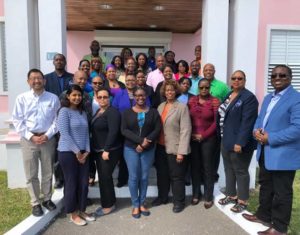 Image from Pixabay.com. Author: Paul Brennan.