---
Dr. Bibi Groot is Director and Head of Educational Policy at CLOO Behavioral Insights Unit – a specialist consultancy firm in the area of behavioral (public) policy. CLOO's mission is to address real-world challenges through a scientific understanding of human behavior. CLOO is member of the 21st Century Skills Coalition joined by different public and private organizations to promote the development of transversal skills in Latin America and the Caribbean.
---
With COVID-19 dominating the headlines of almost every newspaper in the world, and many countries in lockdown, we suddenly find ourselves in an unpredictable crisis. Kindergartens, schools, and colleges have closed their physical doors while the teachers are doing everything within their power to stimulate learning. Writing on the third week of April, educational institutions across 191 countries are closed, affecting 1.6 billion children all over the world. As Mercedes Mateo describes powerfully in the previous "Education in Focus" blog post, access to learning is far from equally distributed. When schools close, learning moves into the family environment. Where some children and young adults have access to technological infrastructure, engaged parents, supportive teachers, and sufficient learning materials, many do not.
We could put all our efforts into finding our way back to 'Business as Usual'. But is there still a thing such as 'Business as Usual'? Even if schools open their doors again within the next few days or week, will significant academic losses have occurred already? How can children catch up on the curriculum in the few weeks left before final exams and summer breaks? If the pandemic peaks again in autumn, how can we prepare the educational system? There are no obvious answers to these questions that are undoubtedly on the minds of educators, policy-makers and parents. What we can do, however, is explore ways to transform vulnerability, hardship and loss into powerful learning opportunities. To prepare youth for the new reality post-pandemic, we need to consider the skills that will allow them to bounce back.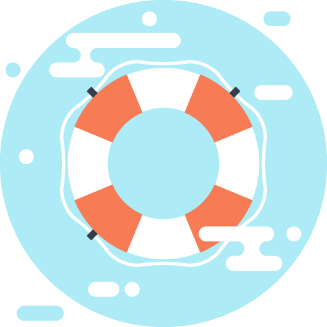 This ability to bounce back from challenging situations is best described as resilience. It is one of the key transversal skills identified in The Future is Now and is defined by a person's ability to adapt well to adverse situations. Some youth growing up in poverty or situations of overwhelming stress manage to bounce back, while others do not.[1] What is the key difference between these otherwise similar children? Studies overwhelmingly point to the skill of emotion regulation. Children who can recognize the experience and expression of their emotions, are better able to choose an adaptive response. Instead of resorting to distraction, violence, or self-injury, a child who responds to their emotions in a positive way is able to exercise self-compassion, persist through difficulty, and stay focused.[2] These are key skills for wellbeing and academic success in general, but arguably even more so during the COVID19 pandemic as children's realities are disrupted.
In this blog post, we introduce a few high-potential areas for intervention, with the overarching aim to nurture resilience. Providing access to learning is important, but equal attention should be devoted to nurturing children's emotional development amidst the uncertainty instigated by the coronavirus pandemic.
Promoting supportive parent-child interactions through actionable prompts
Studies following children in poverty or unstable family structures find that those who frequently and positively interact with their parents are better able to cope with stress.[3] The key question is: can parent-child interaction be encouraged, especially in deprived families? A large-scale study with over 19,300 ninth-graders in São Paulo, Brazil, shows that a low-cost text messaging programme can be part of the solution. The researchers[4] sent short weekly texts to low-income parents about their child's school attendance and effort. It comes with a twist – some parents received specific information about their child ("Nina missed less than 3 classes over the last 3 weeks") while others only received a general prompt ("It is important that Nina attends class every day"). In comparison to children whose parents receive no texts at all, attendance and grades went up significantly. Perhaps not surprising. But what is especially interesting, is that the general messages were just as effective as the personalized ones.
Applying these learnings to the current situation where children are not attending any classes at all, we can and should still inform parents. They might not know what successful learning behaviours look like, or get lost in long lists of resources and home-schooling timetables.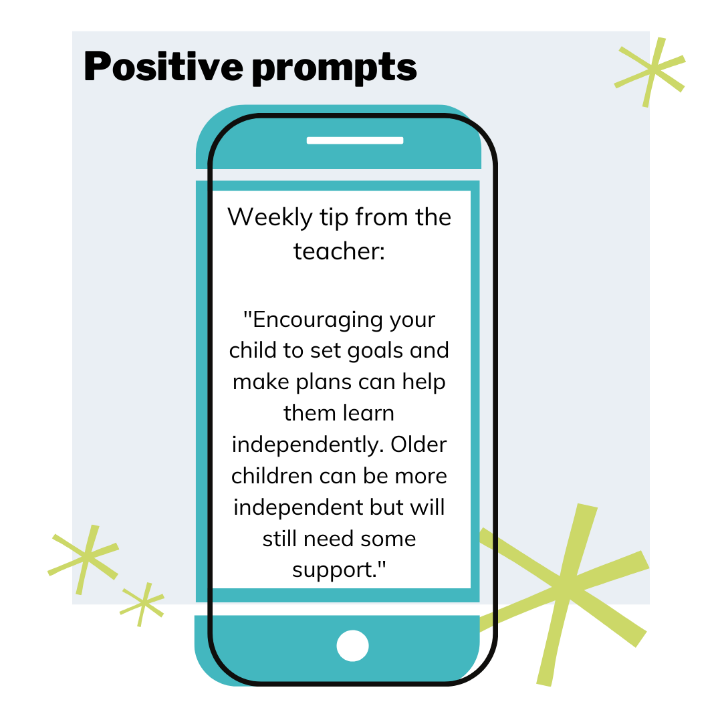 Instead, school leaders or teachers could share clear and actionable tips via text message. Simple messages can help overwhelmed parents take actions, as small as they might be. An example message, taken from the Education Endowment Foundation's COVID-19 resources reads "When you see your child reading, praise them! "I love to see you reading."  The messages should invite positive interactions rather than guilt-inducing ones. Children develop more adaptive emotion skills when their parents use authoritative communication (demanding but well-argued) than authoritarian communication (demanding and critical or harsh).[5] Especially now that families are together at home much of the time, helping parents to adapt their communication may help them cope positively together.
Teaching mindfulness to help children deal with worry and anxiety
Children and adolescents all over the world were suddenly told to stay inside. They cannot see their friends, visit the playground, or look forward to their graduation party.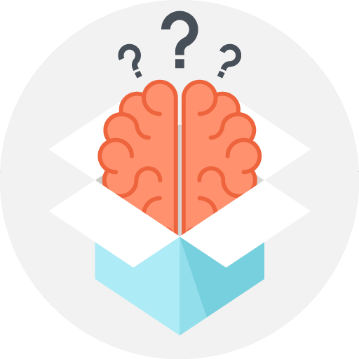 Their realities have abruptly changed. It is hardly a surprise that children may feel more anxious or worried. Mindfulness can help children and adolescents to deal with their negative emotions. Mindfulness is the practice of "paying attention on purpose, in the present moment, and non-judgmentally to the unfolding of experience" (p. 145).[6] Mindfulness interventions teach children to focus on their breath, notice their thoughts and feelings, and bodily sensations, in short but recurring sessions.[7] A meta-analysis of 33 randomized controlled trials shows that children receiving mindfulness training feel less depression, anxiety, and stress than before the intervention.[8]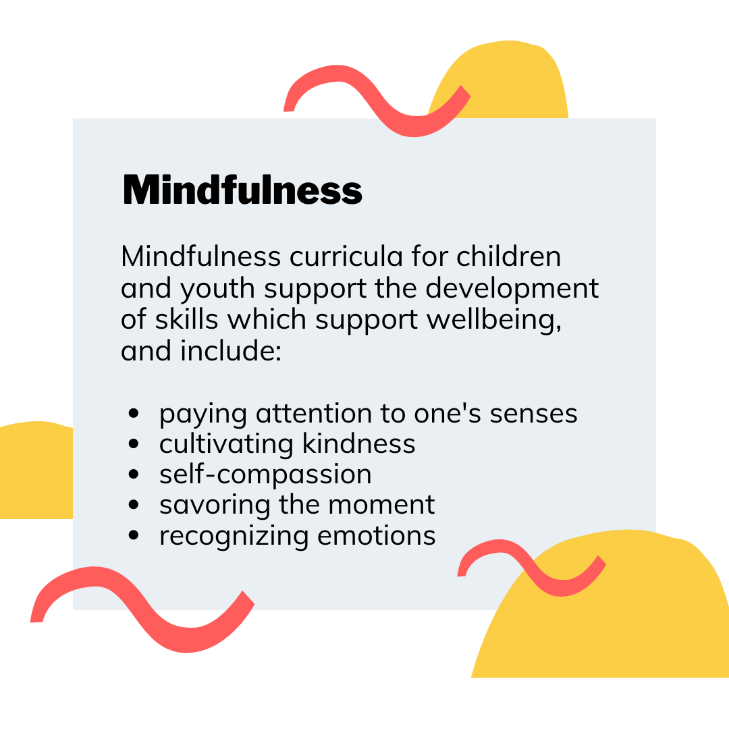 Although the effect sizes are small, they are consistently positive. Hundred's COVID-19 resource on resources that support student wellbeing includes Headspace for Kids. The short audio-exercises can be completed without much guidance every night before bed. A similar but free tool could be created and tested throughout Latin America and the Caribbean. A recent review of mindfulness interventions with Hispanics concludes that cultural and language adaptation is crucial.[9] It could also be interesting to explore ways to prompt short moments of mindful attention via the learning platforms children commonly access.
Nurturing the whole child
While we need to explore ways to ensure children catch up on academic skills and knowledge, the time is ripe to build an educational model that cultivates the whole child. It goes without saying that the ideas shared in this post are not silver bullets. They are low-cost intervention strategies that may help children and adolescents build a mental toolbox of strategies to help recognize and manage their emotions better. Ensuring children have access to high quality (remote) learning materials is naturally essential too.
Children's neural stress response systems are still in development. Stress in childhood and youth can heighten risk for mood and anxiety disorders,[10] and increase risk for impulsivity and risky behavior.[11]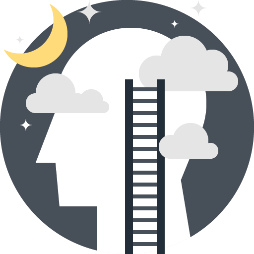 The relative stability of our environment has been thoroughly shaken by COVID-19. The uncontrollability and unpredictability of the pandemic is particularly stressful, also for children and youth. As educators and policy-makers are undoubtedly required to make trade-offs with regards to programs and budgets, we hope that teaching positive coping strategies make it onto the list.
Stay tuned and follow our blog series on education and #skills21 in times of coronavirus. Read the first entry of these series here. Download the Future is now and learn more about other evidence-based solutions to encourage positive parent communication and boost children's ability to self-regulate learning in Chapter 13 of this report. Don't forget to keep an eye out for our news!
---
[1] Buckner, J. C., Mezzacappa, E., & Beardslee, W. R. (2003). Characteristics of resilient youths living in poverty: The role of self-regulatory processes. Development and psychopathology, 15(1), 139-162.
[2] Rivers, S. E., & Brackett, M. A. (2020). Transforming education through scientifically rigorous intervention approaches: A call for innovations in the science of emotional intelligence. National Science Foundation.
[3] Benzies, K., & Mychasiuk, R. (2009). Fostering family resiliency: A review of the key protective factors. Child & Family Social Work, 14(1), 103-114.
[4] Bettinger, E., Cunha, N., Lichand, G., & Madeira, R. (2019). Are the Effects of Informational Interventions Driven by Salience?. Working paper. Retrieved from https://pdfs.semanticscholar.org/1803/589b22ba77c0453533b9d766d1c0b0802db1.pdf
[5] Segrin, C., & Flora, J. (2019). Fostering social and emotional intelligence: What are the best current strategies in parenting?. Social and Personality Psychology Compass, 13(3), e12439. Retrieved from https://onlinelibrary.wiley.com/doi/abs/10.1111/spc3.12439
[6] Kabat-Zinn, J. (2003). Mindfulness-based interventions in context: Past, present, and future. Clinical Psychology: Science and Practice, 10, 144–156
[7] Burke, C. A. (2010). Mindfulness-based approaches with children and adolescents: A preliminary review of current research in an emergent field. Journal of child and family studies, 19(2), 133-144.
[8] Dunning, D. L., Griffiths, K., Kuyken, W., Crane, C., Foulkes, L., Parker, J., & Dalgleish, T. (2019). Research Review: The effects of mindfulness‐based interventions on cognition and mental health in children and adolescents–a meta‐analysis of randomized controlled trials. Journal of Child Psychology and Psychiatry, 60(3), 244-258.
[9] Castellanos, R., Spinel, M. Y., Phan, V., Orengo-Aguayo, R., Humphreys, K. L., & Flory, K. (2019). A systematic review and meta-analysis of cultural adaptations of mindfulness-based interventions for Hispanic populations. Mindfulness, 1-16.
[10] Feder, A., Torres, S. F., Southwick, S. M., & Charney, D. S. (2019). The Biology of Human Resilience: Opportunities for Enhancing Resilience across the Lifespan. Biological psychiatry. Retrieved from https://www.researchgate.net/publication/334667238_The_Biology_of_Human_Resilience_Opportunities_for_Enhancing_Resilience_Across_the_Life_Span
[11] Casey, B. J., Heller, A. S., Gee, D. G., & Cohen, A. O. (2019). Development of the emotional brain. Neuroscience letters, 693, 29-34. Retrieved from http://candlab.yale.edu/sites/default/files/publications/Casey%20et%20al%202019%20NeuroLetters.pdf