How many women would Amelia Earhart have inspired without her incredible determination? Would Gandhi have changed the course of social movements without empathy? Or would Albert Einstein have revolutionized our understanding of the universe without his ability to handle frustration or think creatively? The history of humanity and its progress has been built on the shoulders of those who persevered, were passionate, creative, resilient, and demonstrated empathy towards the needs of others. And in today's world, with artificial intelligence advancing rapidly, it is these skills for life that will make all the difference.
Each year, the global community marks July 15th as World Youth Skills Day, an invitation to reflect on the importance of youth skill development in building a sustainable and equitable future. This commemoration serves as a powerful reminder of the indispensable role educators play in equipping youth to actively participate in regional development.
The evidence proves that educational systems are leaving too many young people behind, as only 65% complete their secondary education, and half of the 15-year-olds in Latin America and the Caribbean lacking basic skills in reading, math, and science. It's a challenge that has persisted throughout history, but its relevance today is more critical than ever. The absence of essential skills poses a significant obstacle to acquiring more advanced and crucial skills in an ever-evolving, demanding environment and a job market that will witness the rise of unfamiliar occupations and technologies for youth. Achieving educational success goes beyond mastering cognitive abilities; it involves shaping character and honing essential life skills.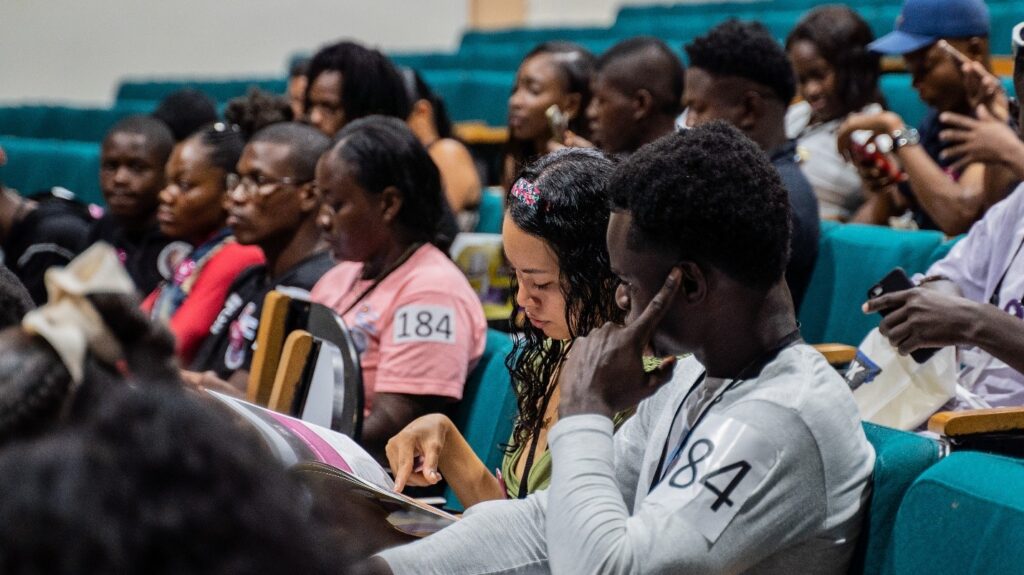 What are Skills for Life?
Skills for Life are important determinants of success. These skills help young people to reinvent themselves throughout life, adapt to changing and diverse circumstances, and identify opportunities for growth amid differences.
According to the IDB report The Future is Now, the set of foundational or transversal skills for thriving in the 21st century include digital skills (such as computational thinking); advanced cognitive skills (such as critical thinking or problem-solving); skills related to executive function (such as self-regulation and metacognition, which have a dynamic relationship with cognitive skills), and socioemotional skills, also called "soft skills" (such as self-esteem, perseverance, or empathy).These skills are transferrable and applicable across various contexts, transcending specific jobs, tasks, sectors, disciplines, or occupations.
The development of these skills is crucial, not only for entering the job market and contributing to regional development but also for enhancing individuals' well-being and mental health. For example, adaptability, lifelong learnability, a growth mindset, and collaboration are powerful tools against ignorance, hate, and fear that impact some youth today. In a world where technology has become ubiquitous, digital citizenship is also fundamental. It goes beyond mere technical skills; it involves developing transferable skills that empower young people to navigate technology ethically, responsibly, and productively in their everyday lives and professional endeavors.
Preparing Young People Goes Beyond Academic Learning
Transversal skills development requires intentionality and systematic action. Fortunately, there has been an increase in the recognition of transversal skills in the educational policy agenda and the public debate. Their importance is increasingly valued as a fundamental pillar for personal well-being, academic performance, and work success.
It is possible to actively promote the integration of transversal skills into the school curriculum and consider options beyond the school day to reinvent schools not only as centers for learning but as spaces oriented to the student's integral development and to support life trajectories. At the same time, it is essential to value and stimulates students' diverse interests and talents, whether academic, artistic, sports or any other that arouses passion in each individual. Any of these interests, in addition to having value in itself, can become a powerful platform to develop transversal skills, contributing to motivation and the comprehensive and harmonious growth of students.
Whatever The Alternative, It is Essential to Support Teachers
Active learning pedagogies, based on inquiry and problem-solving, are effective for learning and can also be essential to develop skills such as communication, teamwork, and critical thinking. By allowing students to learn from their mistakes, teachers play a crucial role in helping them become more resilient, persistent and cultivate a growth mindset.
We still have a lot to learn about how to support our teachers to incorporate the development of transversal skills, and we are committed to continue identifying and developing practical ways to do so, promoting innovative and evidence-based approaches. The invitation is to look for, without fear or excuses, the best way for our young people's education to prepare them to live and transform the era in which they were born: the 21st century.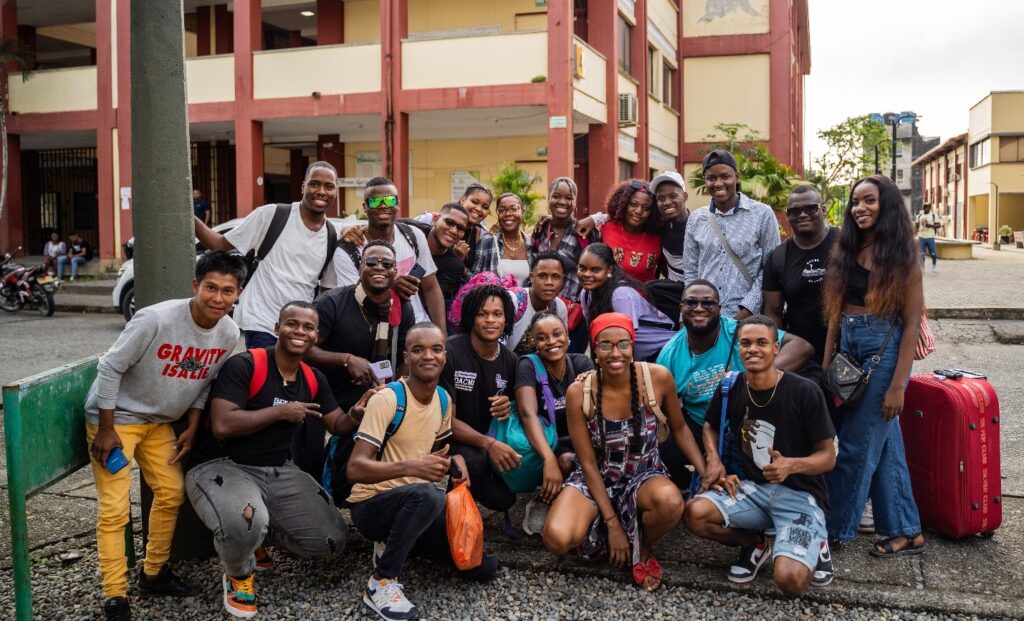 Improving Human Talent in the Region
The 21st Century Skills Initiative, launched by the IDB in 2019, aims to foster continuous collaboration with the public and private sectors to support the creation and implementation of new policies and programs that ensure inclusive and high-quality education across the region. It is imperative that we invest in our youth, offering them ample opportunities to cultivate their skills and harness the power of technology in their learning journey.
We should invest in our youth, allowing them to develop their skills and leverage technology in learning.
This year, on International Day of Education, we emphasized skill development for young people. We provided a space for dialogue with the public and private sectors to find synergies and make today's education more relevant and suitable for the labor market and life. According to experts, acquiring transversal and socio-emotional skills is crucial to transforming the education systems. Learn about their perspectives during the event here and discover how to develop self-regulation, communication, empathy, critical thinking, creativity, global citizenship, green skills, and others in our publications.
Our commitment to collaborating with countries to transform their education systems and reinvent the classrooms is stronger daily. Let's encourage young people to cultivate their emotional intelligence, use critical thinking, overcome obstacles with perseverance, exercise their creativity, and forge a resilient mindset.
Do you know successful experiences to support teachers in developing skills for life for their students? Comment below, and discover more about our initiative here.