Jamai Blivin is the founder and CEO of Innovate-Educate, an industry-led nonprofit implementing research-based strategies to close the national skills gap and bridge the opportunity divide. Mrs. Blivin is the producer of the Close It Summit DistributED, an expert in the field of education and workforce, and a special guest in our blog series about the development of #skills21 in Latin America and the Caribbean.
---
The largest shift in the future of both working and learning is happening. In fact, this SHIFT has been placed into "high-speed" by the global pandemic that began almost one year ago. What does this shift entail, and why is it happening? There are multiple factors that have caused youth and young adult unemployment and/or unemployment to be at historical highs. And, the long-term ramifications of youth employment show that youth unemployment is directly related to adult unemployment.
After working in skills-based employment space for almost 15 years now, we know through research and implementation projects that the most equitable way to ensure a future for our youth across the globe is to ensure a comprehensive skills-based ecosystem. And, it needs to work for learners, training providers and employers.
The importance of initiatives such as IDB's 21st Century Skills cannot be overstated. There has been much written about the need for a shift to skills, but little technical assistance and community building had been available until the past two years. We now see initiatives such as this lead by the IDB that ensures implementation of effective programs of transversal skills development.
So, what are these critical skills that can be taught and used for hiring and incumbent mobility for our youth? We call them "employability skills", identified by a national initiative led by the ACT Foundation (2015-2017) in partnership with the Business Roundtable and employer representatives – from key sectors including retail, grocery, hospitality, information technology, logistics, transportation and distribution-. These have been validated since by multiple leading organizations, and have alignment with the #Skills21 that includes critical thinking, communication, adaptability, leadership, creativity, collaboration, mindfulness, problem solving, digital and more.
These types of competency models have been validated enough that it is most important to continue to put them into "implementation mode" for scaling the work that ensures diversity, equity and inclusion for our youth and their future. The importance here of digital skills as "door openers" can also not be ignored. Digital skills- especially productivity software skills- are now critical door openers into most corners of the middle-skill market (those jobs that provide a living wage). Roles that require digital skills pay as much as a 17% premium over non-digital skill roles (Burning Glass Technologies, 2017).
The only way to ensure that our youth are equipped for their futures and on even playing ground is to make sure they have the required digital skills. This includes tools like Google Suite, Microsoft Office(Word/Excel/Powerpoint), Communication tools (slack, email, online communications), Adobe PDF, Creative technologies, social media/digital skills and even 3D technologies emerging, that are essential in the workplace of the future. Epic Games refers to these as "Creator Careers", tools that are used across companies around emerging fields using interactive 3D.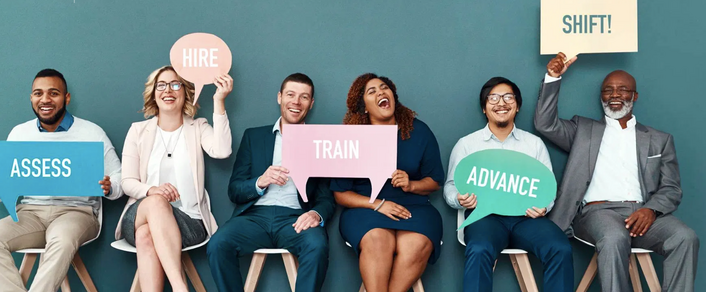 One of my favorite futurists, Dr. Heather McGowan, takes it a step further in stating that the "Future of Work is also the Future of Identity". That the "Future of Work is also Learning and Adapting to whatever work tasks the future brings". Who would have thought only 10 years ago we would end up with changes such as we've seen in transportation (Uber, Lift), connecting people (Facebook, Instagram, LinkedIn), and content development (TikTok, LinkedIn, Coursera, Udacity, YouTube?). And, now others are finding work in new ways, through Fiverr, Upwork, and the thousands of IT boot camps that have scaled rapidly outside of traditional higher education walls. So, how do we equip our youth with transferable skills (those above-mentioned employability skills #skills21) that will ensure they have a future no matter what technologies come into play, no matter how much artificial intelligence reshapes the Future of Work?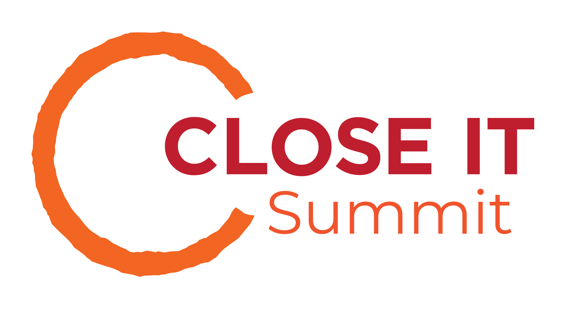 The Close It Summit DistributED is exploring many of these topics over the next six months (December 2020 through May 2021). Leading US and Global organizations are creating communities of knowledge sharing around the Future of Working and Learning, reimagining everything from learning, to diversity, equity and inclusion, to youth employment. IDB is joining the conversation around a Latin America HUB focus that will be bringing knowledge leaders from across Latin America, Portugal, Brazil and Spain to discuss what is working, and how to scale these strategies to ensure a skills-based strategy.
There is one thing that is certain. The SHIFT has happened, so now what? How can you play a part by bringing your knowledge and experience to the work at hand? It takes a lot of people with a similar vision, and as producer of the Close It Summit. A decade from now, we can only imagine what the Future of Work will look like, but I feel confident that the 21st century skills will be the most critical factors for equitable employment and positive outcomes for youth and their futures.
Stay tuned and follow our blog series on education, economic opportunities and #skills21. Download the Future is now and keep an eye out for our news!
How can countries in Latin America and the Caribbean work towards reaching a skills-based strategy in education? Leave us your comments in the section below or on Twitter mentioning @BIDeducacion #Enfoqueeducacion.