Este artículo está también disponible en / This post is also available in: Spanish
The future of decent housing has a first and last name: technological innovation. In this blog post, which is part of a series on the IDB Group's 2022 Housing Forum, we address the important role of innovation and technology in closing the housing gap in our region. In order to explain the relationship between these three factors, we suggest you take part in a game: noughts and crosses. As you may already know, in this game, each player places their pieces on a board, the first one to make a row with their three pieces wins. How to successfully align housing, innovation and technology? Here we will tell you how.

The board: a regional approach
The construction sector is growing at an unprecedented rate. It is estimated that 230 billion square meters will be built worldwide in the next 40 years. Latin America and the Caribbean (LAC) experienced exponential growth in just 50 years, reaching urbanization rates between 4% and 10% in some countries. This growth is often accompanied by urban inequality and informality, usually in areas of high vulnerability to risks associated with natural disasters and climate change.
On the other hand, in LAC, almost 45% of households are affected by a high housing deficit, and it is estimated that 1 in 5 people in the region lives in informal settlements, characterized by precarious housing and lack of access to service infrastructure.
Consequently, rapid urbanization and its correlation with high rates of housing deficit in the region require us to rethink the implementation of disruptive strategies in the conventional real estate market. It is essential that the strategies not only improve housing quality and reduce environmental impact, but also align the interests of the different key actors in the housing value chain, including users, developers, designers, contractors, suppliers, financiers, real estate managers and investors.
Today, business strategies based on technology and innovation play a crucial role in this transformation of urbanized spaces. Therefore, our initial move proposes green and resilient housing solutions through construction systems, materials and technologies that innovate housing design.
First tile on the board: green and resilient housing
For a winning move, social housing must break the paradoxical barrier between affordability, environmental sustainability and resilience. The production of green and resilient housing has become a fundamental basis for the development of successful urban projects, aligning sociocultural needs with climate-smart solutions that significantly influence the decarbonization of the construction sector.
And, as a sample is missing a button, in this link you will be able to learn how Levisky Arquitectos proposes in its portfolio a housing model with a bioclimatic design that proposes the expansion of façade surfaces, sunlight and natural ventilation, sun protection, water reuse, heating by solar panels, as well as individual water and gas meters.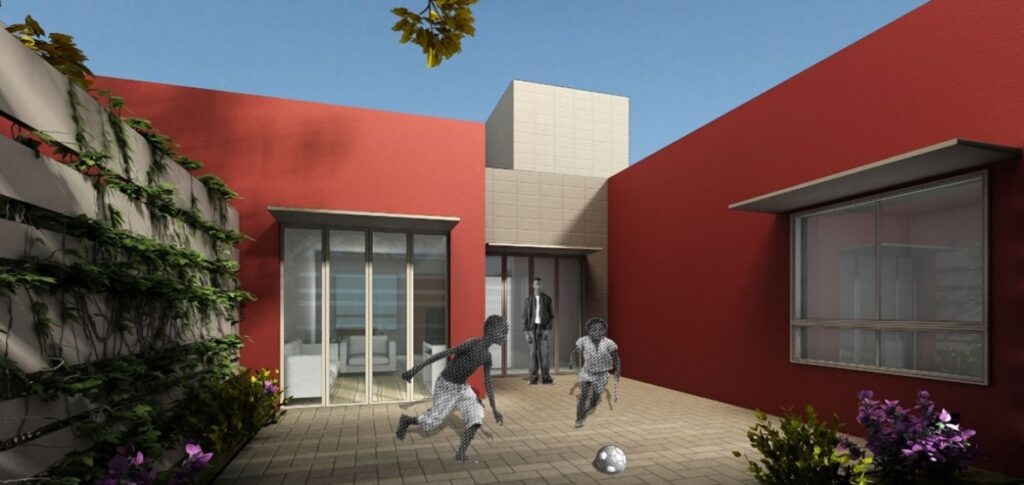 Second tile on the board: innovation
Our second move is strategic and allows us to gain a competitive advantage on our game board. In this move, innovation is an opportunity for all the actors in the housing value chain to guarantee greater efficiency. But, how to innovate in social housing?
Nova Vivenda, in Brazil, is an honorable example. Its innovative program is based on the creation of a digital platform that connects the supply and demand of assisted self-construction processes for the remodeling of social housing with a greater incidence in informal settlements. It includes and connects the public with financial services, technical assistance, designs and selection of materials appropriate to housing needs and vulnerabilities.
In addition to being a single window for the improvement of informal housing and bringing together a network of technical assistance providers, it has a face-to-face service model: they set up customer service offices in informal settlements. Unlike other providers of housing solutions in this market, their model – which combines platform and physical offices – allows them an unusual scale: they are present in several cities in Brazil. They have also recently managed to channel federal subsidies to their solutions, making their products more accessible.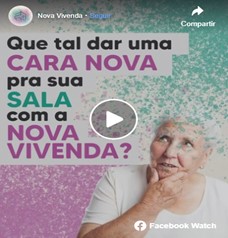 Chile provides another good exaple. Elemental, works together with the Ministry of Housing to develop a model of temporary infrastructure services. The company, known for its successful approach to incremental construction, has enabled families to grow from basic quality design as their needs and incomes allow. Currently, they are testing a model of temporary and modular infrastructure to face another classic challenge of informality: the waiting time of a family from the day the regularization is announced until the day the network services are completed.
Third tile on the board: technology
Our winning chip is technology. An IDB Lab study that will be published soon will describe how the digitization of the current real estate market can increase transparency and eliminate various inefficiencies linked to excessive time, complex paperwork or slow bureaucracy. Multiple opportunities arise here to simplify and streamline the traditional real estate market industry, including PropTech.
The PropTech business segment is reshaping the ways homes are bought, sold, leased, designed, financed, managed and marketed. The analyzed sample indicates that the greatest PropTech activity is concentrated in the three largest markets in LAC: Brazil, Mexico and Colombia. However, only 12% still focus on solutions for low to middle income populations.
Although the majority of PropTech startups in the region are still in the initial stages of development and focus on solutions for buying and selling homes, the study estimates that, during 2021, venture capital investment in PropTech in LAC had a 500% increase. This shows the great growth potential for this industry in the region.
The following table shows some examples of PropTech companies in the region:

.
End of the game – triple win
The integration of innovative technological and design solutions allow the development of high-quality, affordable and resilient housing projects with a focus on precarious housing in informal settlements.
Green housing promotes the decarbonization of the real estate sector by allowing actors to minimize GHG emissions and build resilience against the impacts of climate change.
The incipient Proptech market has the potential to lower the cost of access to housing solutions, whether total or partial, for low-income groups. The use of technological platforms and artificial intelligence, as well as greater access to data on the financial behavior of customers, are allowing lower levels of risk and transaction costs that make this a very promising sector.
Do we repeat the game?
If you want to know more about the challenges of the housing sector in LAC, and specifically about the important role played by innovation and technology, you cannot miss the recording of the panel Innovations in informal settlements and with technology-based business models of the IDB Group Housing Forum that took place in Washington DC on September 29 and 30. Access the recording (in Spanish) here: