Last time I blogged about how a city can transform stranded assets, like cemeteries and abandoned properties, into magnets for urban regeneration. The new flavor of the week is "canals".
Belize City is located at the mouth of the Belize River and Haulover Creek, a location that early settlers perhaps chose due to its importance for the then-booming timber trade because it provided access to the city's natural harbor. Over the years, as Belize City grew, canals were built and dredged, changing the natural flow of the rivers and creeks, and some mangrove swamps in low-lying areas were filled in.  These changes contributed to periodic flooding episodes by affecting the drainage capacity of the city, especially during major storms, including the deadly hurricane of 1931, Hurricane Hattie in 1961 (which prompted relocation of the country's capital inland, to Belmopan), and more recently, Hurricane Earl in 2016.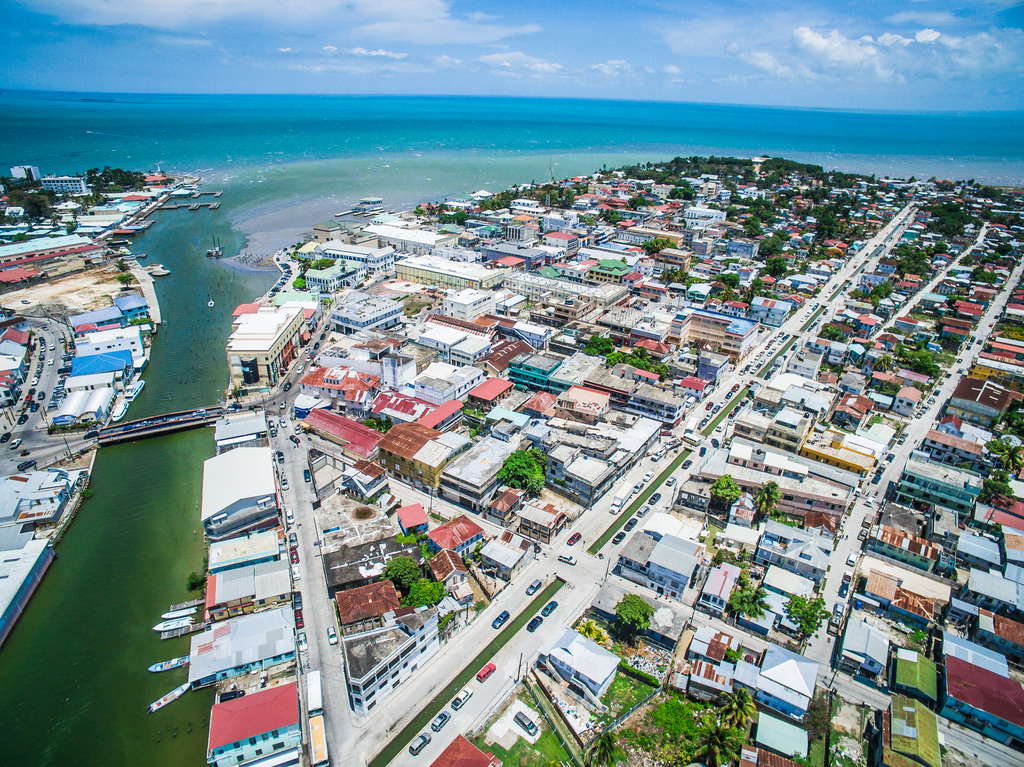 Hurricane Earl, a Category 1 storm, caused nearly $90 million in physical damage and economic loss but fortunately did not cause any casualties.
Severe weather events are inevitable in Belize City, so what can be done to prepare for periodic flooding?
The Government of Belize, with financing and technical support from the IDB, implemented the Flood Mitigation Infrastructure Program (FMIP) from 2011 to 2016.  The aim of the project was to help rehabilitate, improve and protect portions of Belize City's drainage and urban road networks in order to reduce the impact of flooding.
Construction crews upgraded 2.23 miles of roadways and sidewalks throughout flood-prone areas of the city. They also cleaned and rehabilitated 2.22 miles of canals and improved 4.38 miles of the drainage system, including new and secondary drains. The completed civil works were first tested during Hurricane Earl, when more than 12 inches of rain fell on the city. Although some areas had six-foot storm surges, the flood waters quickly drained through the improved drainage system, reducing high-water levels and the duration of flooding.
According to the program's independent evaluation, the program has increased the city's ability to maintain streets and drainage systems. Residents in the Belama area can now walk freely even during the annual rainy season because water runs off quickly into the road-side drains and canals.  Property values in the improved area increased by as much as 25%, according to an independent valuation.
Belize City also is benefitting from another IDB initiative, the Emerging and Sustainable Cities program (ESC).  This innovative program promotes a multi-sectoral vision of sustainable urban growth, developing 30-year Action Plans. A Risk Assessment Study done under the FMIP and the ESC vulnerability study for Belize City, both identified three major types of flood hazard exposure:  pluvial flooding stemming from high intensity, short duration rainfall; fluvial flooding (river overtopping) related to prolonged rainfall across the Belize River catchment; and coastal flooding (storm surge) related to tropical storms and hurricane winds.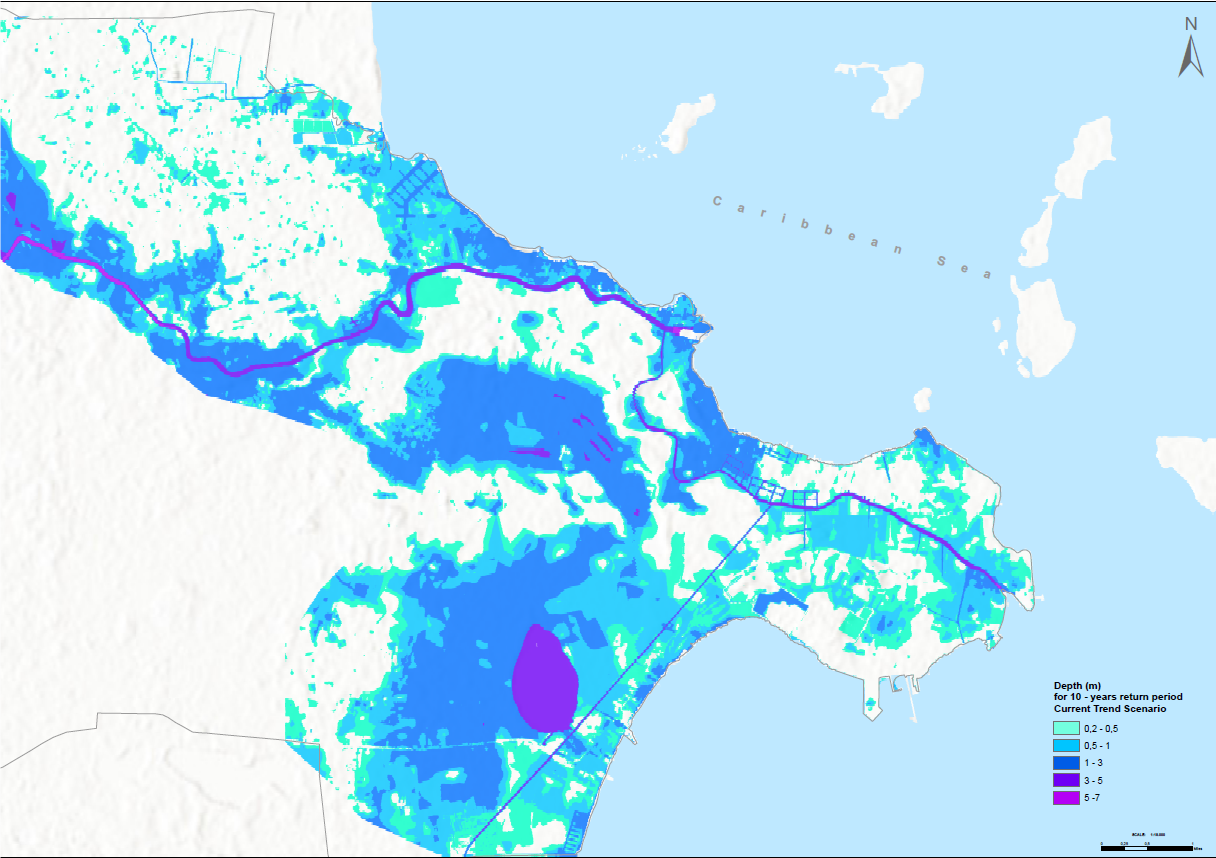 The ESC study found that most of Belize City is vulnerable to flooding, with 47,000 inhabitants potentially affected.
The same study recommended short-term, small-scale green interventions, such as establishing urban green areas for drainage purposes; carrying out an environmental recovery of canals; protecting existing green areas; establishing flood-prone zones as protected areas; and recovering natural riverbanks and levees.

With sea levels expected to rise due to climate change, the study suggests that Belize City's canal-based strategy of flood defense be complemented with levees, sluices, tidal gates, pumping stations and "polders," which are low-lying land areas protected by dikes.
Such measures could save the city millions in the long run, and would improve quality of life by:
Reducing injuries, fatalities, and the incidence of water-borne diseases
Increasing land values
Reducing interruption of traffic
Enhancing commercial, industrial and tourist activities
These "green infrastructure" solutions will be essential for coastal cities as they gear up to adapt to climate change, according to a new IDB publication, "A Blue Urban Agenda". It also will be essential to improve data collection, including detailed mapping of all city canals, to enable more precise flood modeling. While the FMIP has contributed toward reducing the city's vulnerability to flooding by improving the canals and streets, much work remains to be done to further reduce flood risk and sustain the benefits to the communities.  Last October, the FMIP, IDB and the Belize City Council held public consultations in an effort to enlist community groups to help keep the rehabilitated canals fee of garbage and debris.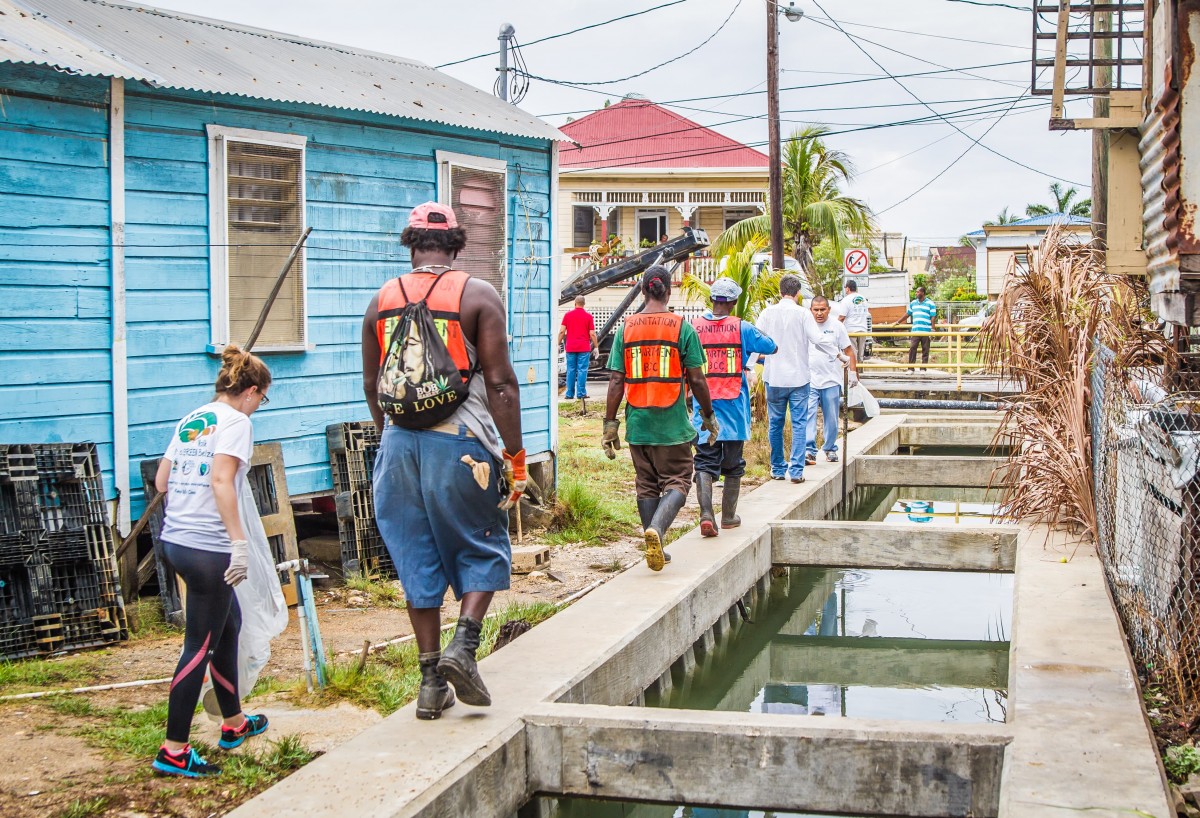 It's clear that it's not enough to improve canals and build well-drained roads, if they are not kept clear. The ESC Action Plan, to be completed this year, will highlight actions for sustainable urban development in Belize City through the year 2050. It's in keeping with the IDB's long-term approach to helping Belize advance steadily along the path of sustainable development, an approached honed over the country's 25 years of membership in the Bank.
Belize City: Rediscover, Reconnect. Action Plan for Sustainable Urban Development. 2019
Video: Check out how through this flood mitigation program we are helping Belize City to reduce severity of flooding caused by tropical storms and climate change.