Cheer Fair is a community event in Trinidad and Tobago, which has been taking place since 2018, where the IDB interacts with different grassroot communities. With COVID-19 restrictions relaxing but still mindful of the risk, this year, the show took a hybrid approach, with various activities in the Metaverse and a strong focus on digital transformation.
Very talented children between the ages of 8 to 18, who play instruments such as steelpan, sitar, and African drums, and are part of music camps, applied their knowledge to solve congestion problems in their communities. The IDB organized this event to get children interested in transportation-related issues while using an emerging digital tool (the Metaverse).
So, what exactly is the Metaverse?
In layman's terms, it is simply the next iteration of the internet – a series of virtual spaces, representing real life where users can play, learn, and socialize. The concept of the Metaverse isn't new. In fact, its origin dates to 1992, when it was introduced in a Sci-Fi novel "Snow Crash" by Neil Stephenson as a place where the characters could escape from a dystopian reality. It gained even more popularity with the creation of Roblox and soon became the online space for Generation Z.
Waze for Cities data was used to generate statistics
Thus, for the fair, a virtual mockup of the IDB country office was created with meetings rooms, outdoor parks, and exhibition halls for all invited guests to visit. The virtual attendees also included counterparts from government agencies across Trinidad and Tobago. During the competition, the IDB created a virtual booth in the exhibition hall where the kids and other interested parties could learn more about the digital solutions developed by the Team, such as ViaSegura and Pavimentados.[SF1]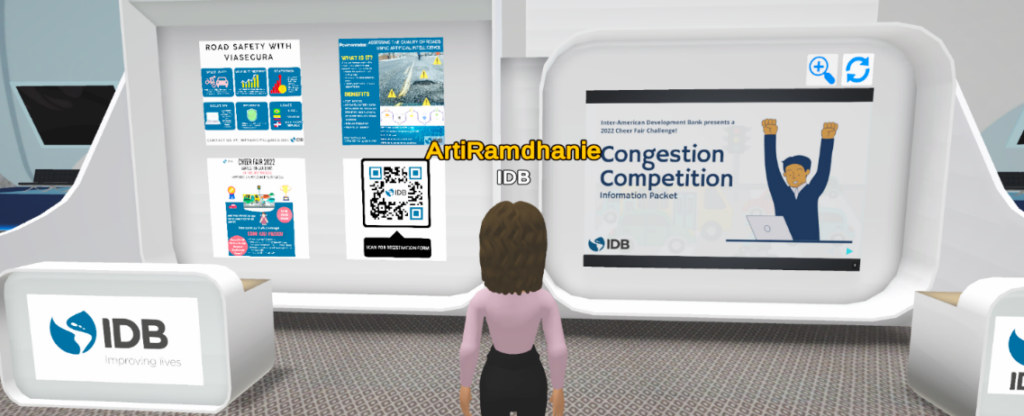 The children chose between three traffic-prone streets in the city where the in-person event would take place. Data from the Waze for Cities initiative allowed us to present statistics to participants to help them identify solutions to road congestion. Waze for Cities allows agencies to access backend user reports for traffic jams, irregularities, and alerts on a country's roadway. From this data we can determine variables such as – average time spent in congestion, peak hours of traffic, average minutes spent per day, and the average speed of a vehicle in traffic. In this way, the "Information Pack" was presented to the competitors when they registered so they could prepare a solution that was creative and feasible. Competitors had two weeks to prepare their submissions. They could access meeting rooms in the Metaverse, where they collaborated and planned.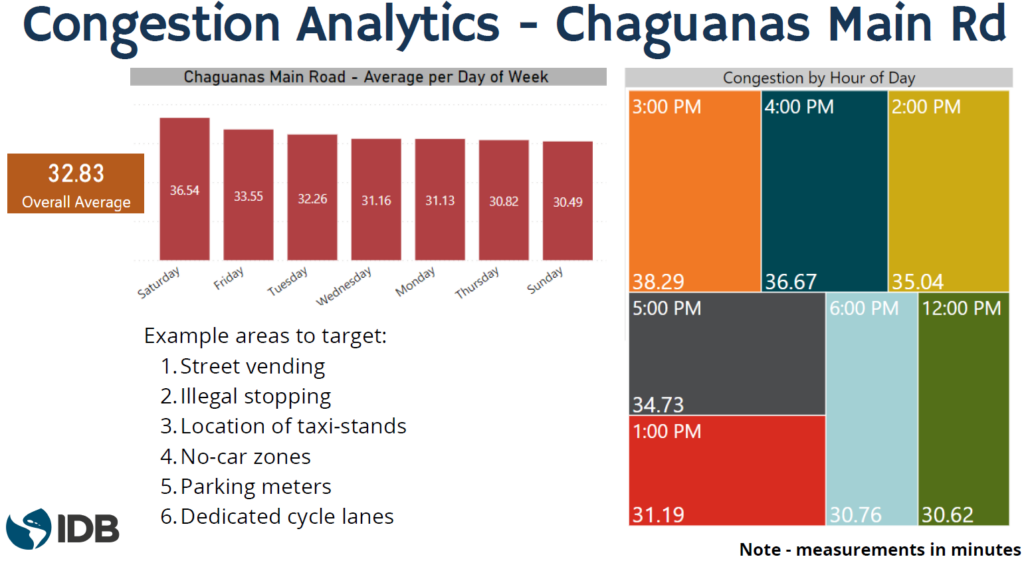 Original solutions for road congestion
Each team presented a congestion relief solution to the judging panel on the street of their choice. All groups provided in-depth discussions on traffic mitigation techniques such as flexible work hours, better parking infrastructure, the use of autonomous vehicles, better traffic enforcement, and bike lanes. Additionally, some groups presented on how to reduce the country's carbon footprint. In the end, the judges faced a difficult decision. The winning team incorporated components such as infrastructure improvements for bike lanes and electric/green buses, relocating illegal street vendors to a centralized area with sufficient parking, and creating a parking lot to encourage more walking.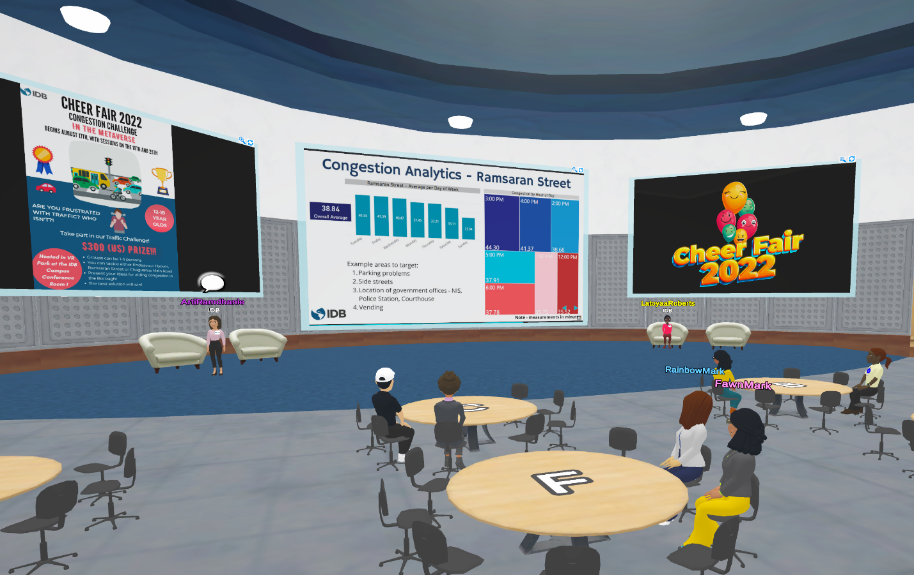 Given the competition's success, we want to replicate it in other Caribbean and Latin American countries to interest and engage children in solving transportation-related problems through digital tools.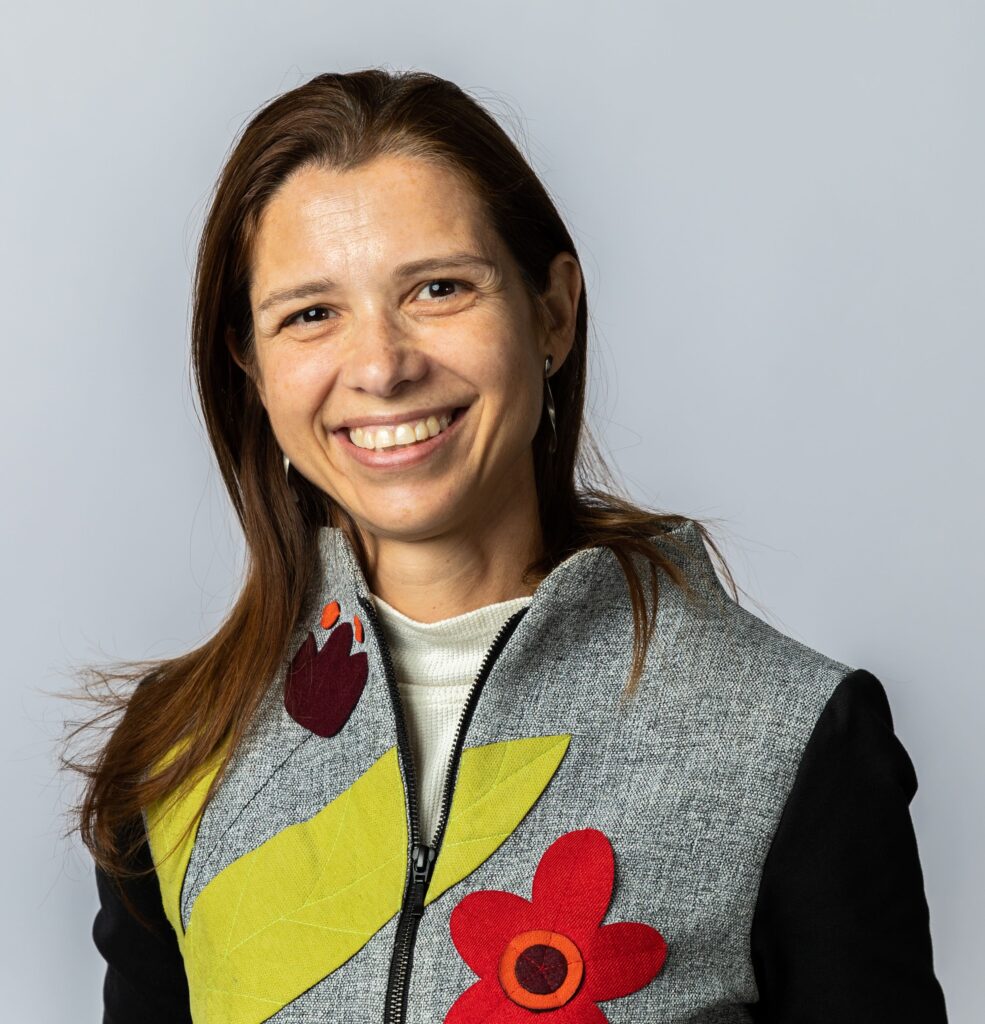 María Angélica Pfeifer is a Digital Transformation Consultant at the Inter-American Development Bank (IDB), where she manages technological innovation programs for Latin American and Caribbean countries in the divisions of Transportation, Energy, and Water and Sanitation. Before joining the IDB, María Angélica worked as a change management and information technology consultant for 18 years. In addition, she was a partner at Azurian Consulting. She received her Industrial Engineering degree from the Universidad de Los Andes and has a Senior Management degree from the Universidad de Los Andes.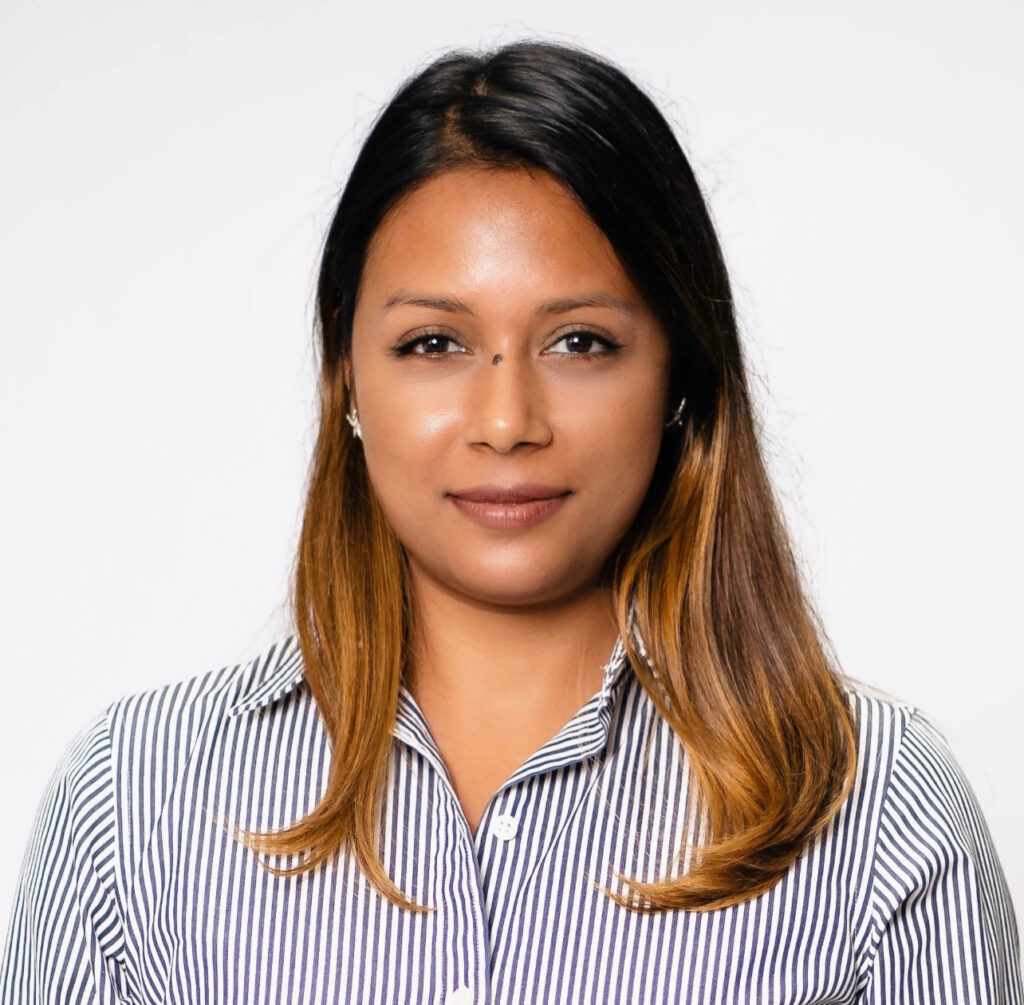 Arti is a Consultant and Data Scientist in the TSP Division of the Inter-American Development Bank, based in the Country Office of Trinidad and Tobago. She joined the Bank in Dec 2021 and since then has worked primarily on the application of Waze data for mapping road infrastructure issues. Arti holds a Masters degree in Data Science and a Bachelors in Computer Science. Before joining the IDB, she worked as a Data Scientist and Business Intelligence Developer in the Oil and Gas Industry.