Transportation plays a key role in ensuring food security by making food available and providing access to food by households through adequate infrastructure, storage, and transportation services.
In 2022, it was estimated that Latin America and the Caribbean (LAC) was the region with the second highest figures for food insecurity globally, with an average prevalence of 40.9%. Despite its image as a self-sustaining region in agricultural production, about one-third of the population of LAC lives in net food-importing countries. Most of the region's net food-exporting countries also import a large, growing food segment. Moreover, high-income disparities and inequalities, as well as high poverty, unemployment, and inflation rates, have been exacerbated due to the COVID-19 pandemic, becoming a major obstacle to ensuring food security.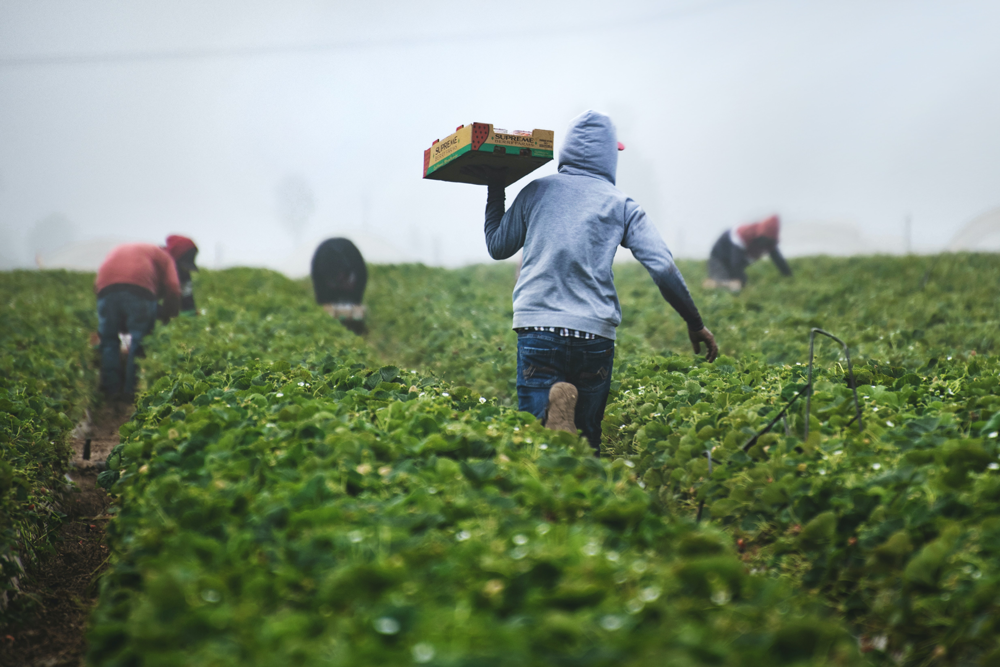 Mostly affected by food insecurity are rural households. Rural communities have higher extreme poverty rates and greater difficulties in transporting and distributing their agricultural products. For example, most food producers and traders in Central America are forced to use unpaved roads, showing that drivers must traverse up to 50 km of unpaved roads on average before reaching a paved or tarred road. In the rainy season, unpaved roads are inaccessible to conventional vehicles of five tons or more and can only be accessed by pick-up trucks carrying no more than one ton. Poor road conditions interrupt rural communities access to larger roads or markets and reduce transport efficiency in terms of operation time and costs, worsening agricultural productivity. In turn, food needs adequate infrastructure, storage, and transportation services to be readily accessed across all geographies, at a reasonable price, and in good quality. When logistics is inefficient, it can translate into either higher food prices for consumers or a reduced ability of food producers to compete in the marketplace.
Logistics costs in LAC stand at between 16% and 26% of regional GDP, compared to 9% in OECD countries, which raises the final price of food at consumption markets. Thus, ensuring food security in a region where 30% of its population is skipping meals, despite being the largest net food exporter in the world, requires overcoming significant challenges in transport infrastructure and services.
The role of transportation in ensuring food security
Food production relies on various inputs that need to be available at the right time, in the right place, and in the right quantity. Evidence for the region shows that investing in improving physical infrastructure leads to lower transportation costs and uncertainty in obtaining inputs, increasing productivity. For example, building and maintenance programs for rural roads in Colombia raised agricultural productivity by 62% due to improved access to fertilizers, insecticides, and machinery. Moreover, it increased the likelihood of sales by 5% and the value of production by 15%.
Most importantly, these improvements lead to higher income for local populations, helping to reduce poverty and food insecurity. For example, for the above-mentioned reasons, investments in rural roads in Peru generated income opportunities that helped to reduce extreme poverty and unmet needs in neighboring communities by up to 14% and 7%, respectively.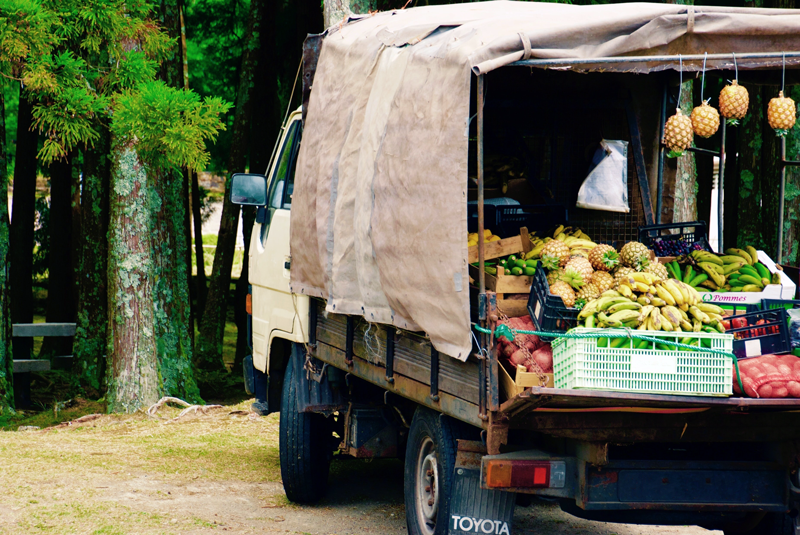 In rural areas, improved all-season road infrastructure and the availability of transport services can reduce transport costs and time, which, as mentioned above, are directly related to the price and quality of agricultural products, contributing to food affordability for consumers and the ability of farmers to compete in the international market place. Also, it enables lower fuel consumption rates and reductions in wastage and damage of products during transportation. Moreover, it can facilitate access to farming-related resources such as fertilizers or mechanized equipment and agricultural extension services to reach farms more easily, increasing agricultural productivity and farm income.
In urban areas, the concept of "food desert" has emerged to describe low-income neighborhoods in cities where people lack access to reasonably priced, nutritious food due to the lack of availability, affordability, and quality of nutrient-rich food in local stores and supermarkets that sell food at bulk and discounted prices. In this sense, a walking (spatial) distance greater than 1km to a supermarket from residential neighborhoods indicates a possible food desert, particularly when residents have low access to bus transportation or personal vehicles.
Contribution of IDB operations and call for future actions
At the IDB, we are focusing on improving transportation networks to increase productivity and food security by:
Enhancing market connectivity for rural areas through investments in climate-resilient transport infrastructure, while delivering opportunities for higher incomes and access to public services for vulnerable populations.
Building modern, sustainable, resilient logistics systems is the backbone of efficient agricultural supply chains.
Leveraging in-house knowledge, developing novel solutions, and building local capacity to inform policymaking and the design of efficient programs that can go from identifying and measuring logistics bottlenecks in critical supply chains to making available AI-based programs for road maintenance.
Coordinating land use and transportation planning to enable lower-income populations to access quality and affordable food stores and employment and educational opportunities more efficiently.
Improving the quality, coverage, and affordability of integrated public transportation systems, and providing adequate and safe infrastructure for walking and cycling, targeting lower-income areas.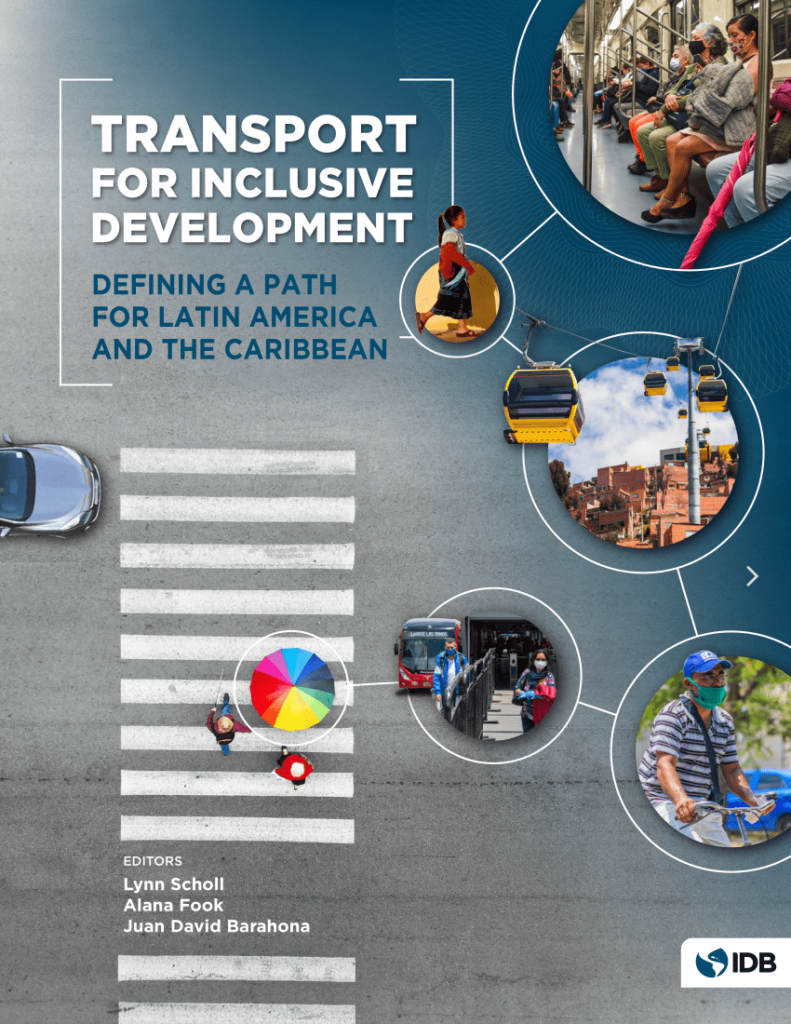 We encourage you to download our latest report, Transport for inclusive development: defining a path for Latin America and the Caribbean. This report analyzes how the need for adequate transport infrastructure and services in rural areas poses significant barriers for rural communities to access key development opportunities. In addition, it explains how rural transport infrastructure and services can be harnessed to generate pro-poor impacts in the region; through effective policy actions at the nexus of inclusive transport and sustainable rural development.