Accelerating Sustainability and Connectivity in Cities
The COVID-19 pandemic brought much of the world to a screeching halt earlier this year. Many once-bustling cities around the world saw the number of cars on their streets dwindle and a dramatic decline in C02 emissions. By June 2020, global carbon emissions were projected to decline 8% in 2020, falling to levels not seen in a decade.
Passenger vehicles – cars, trucks, buses and two- and three-wheelers – account for nearly three-quarters of the CO2 emissions from the transport sector, emit more CO2 than aviation and international shipping[i], and are responsible for half of urban air pollution[ii]. Consumer demand for larger vehicles is on the rise and, if this trajectory remains unchanged, greenhouse gas emissions from transport will double in 30 years[iii] and the Paris Agreement goal to reduce emissions by 7.6% per year from 2020 to 2030 will slip out of reach.
Cities are on the frontlines of this battle.
While cities occupy just 2% of the world's landmass, they consume over two-thirds of the world's energy, account for more than 70% of global CO2 emissions, and, with over 90% of urban areas situated on coastlines, are particularly vulnerable to effects of climate change.[iv] In Latin America and the Caribbean (LAC) – the most urbanized developing region in the world[v], where the urban population is expected to reach to 86.2 per cent by 2050[vi], and home to 4 of the world's 10 most congested cities [vii] and 9% of the world's population, while generating 12% of its CO2 emissions[viii] – this problem is particularly acute. The region's primarily diesel- and gasoline-powered transportation sector, where bus-use is high, but only a small fraction of the passenger kilometers,[ix] leads the way in fossil-energy use and is responsible for 15% of all GHG emissions, not just CO2.[x]Shifting away from the passenger car and towards multi-modal mobility, and especially public-, micro- and electric-transit solutions, can help the region to harness the advantages of population density.
To facilitate this shift in connectivity patterns, the IDB and Visa are committed to supporting cities to make transport more efficient and sustainable and pushing urban mobility in new directions by adding contactless acceptance to offer a secure payment experience that works across multiple modes of transport to other existing options.
Because riding public transportation is a critical part of daily life, transit continues to be an important use case for introducing consumers to tap-to-pay technology. The acceleration of digital interactions is part of our new normal, and it has dramatically changed not only how we pay, but also how we live, work, and get around. Contactless payment systems' ease-of-use is likely to encourage users to leverage transit and micro-mobility options, reducing the use of cars, and also create a compelling use case for formal financial products, which could help drive progress towards greater financial and digital inclusion.
IDB has been assisting governments across the LAC region to implement seamless and interoperable payment systems for transit.
Working hand in hand with transit authorities, the IDB has supported the development of inclusive, sustainable, and interoperable[xi] payment systems for public transport in places like México, Costa Rica, Panamá, Dominican Republic, Ecuador and Paraguay[xii] among others. In the Dominican Republic, public transport authorities adopted a nationwide, open-loop, multi-modal payment solution that really drives transit payments forward. The IDB-supported design, received the annual international award from ITS Spain; Visa, who, together with VisaNet Dominicana, designed, developed and implemented an open payment ticketing solution for Santo Domingo buses project based on Visa's Mass Transit Transaction global and interoperable model, was also a key partner in this project.
Many agencies now view touch-free digital payment experiences—enabled by contactless payment technology—as a must-have for post-pandemic recovery.
Despite COVID-19 related restrictions and various stages of re-opening across the region, Visa is seeing acceleration among the more than 500 active urban mobility projects worldwide, and projects that usually take several years to implement, have happened in just 6 months.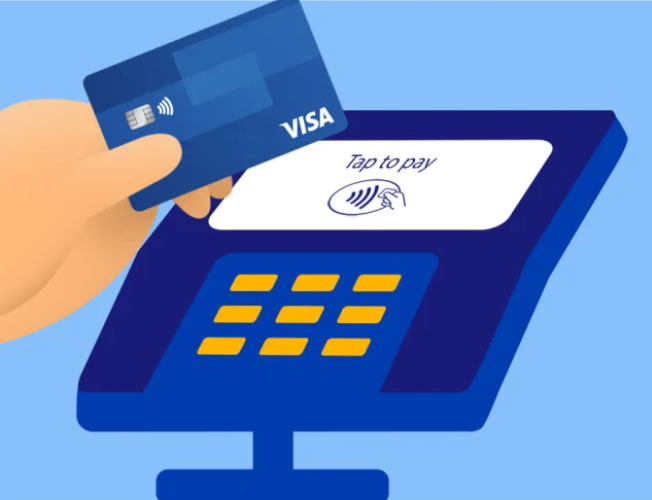 While the current climate is one of uncertainty, one thing remains unchanged: national and municipal government agencies, together with private sector mobility providers will need to continue to adapt, innovate, and create transport systems that are more connected and sustainable.
IDB and Visa are committed to helping governments and transportation agencies accelerate this transformation and driving sustainability and economic growth, while improving the quality of life for urban residents and visitors alike.
---
[i] Tracking Transport 2020 (International Energy Agency (IEA), May 2020) available at https://www.iea.org/reports/tracking-transport-2020
[ii] World Economic Forum Launches Global New Mobility Coalition to cut Transport Emissions by 95% and Reduce Commute Costs by 40%, World Economic Forum, 2019
[iii] Sims R., R. Schaeffer, F. Creutzig, X. Cruz-Núñez, M. D'Agosto, D. Dimitriu, M.J. Figueroa Meza, L. Fulton, S. Kobayashi, O. Lah, A. McKinnon, P. Newman, M. Ouyang, J.J. Schauer, D. Sperling, and G. Tiwari, 2014: Transport. In: Climate Change 2014: Mitigation of Climate Change. Contribution of Working Group III to the Fifth Assessment Report of the Intergovernmental Panel on Climate Change [Edenhofer, O., R. Pichs-Madruga, Y. Sokona, E. Farahani, S. Kadner, K. Seyboth, A. Adler, I. Baum, S. Brunner, P. Eickemeier, B. Kriemann, J. Savolainen, S. Schlömer, C. von Stechow, T. Zwickel and J.C. Minx (eds.)]. Cambridge University Press, Cambridge, United Kingdom and New York, NY, USA. Available at https://www.ipcc.ch/site/assets/uploads/2018/02/ipcc_wg3_ar5_chapter8.pdf
[vi] From Structures to Services: The Path to Better Infrastructure in Latin America and the Caribbean (Inter-American Development Bank, July 2020) available for download at https://publications.iadb.org/publications/english/document/From-Structures-to-Services-The-Path-to-Better-Infrastructure-in-Latin-America-and-the-Caribbean.pdf
[vi] Habitat III Regional Report Latin America and the Caribbean: Sustainable Cities with Equality (A/CONF.226/7), United Nations, 2017), available for download at http://uploads.habitat3.org/hb3/HabitatIII-Regional-Report-LAC.pdf
[viii] From Structures to Services: The Path to Better Infrastructure in Latin America and the Caribbean (Inter-American Development Bank, July 2020) available for download at https://publications.iadb.org/publications/english/document/From-Structures-to-Services-The-Path-to-Better-Infrastructure-in-Latin-America-and-the-Caribbean.pdf
[xi] Manuel Rodríguez Porcel; Fabio Gordillo, "Interoperabilidad en los sistemas de recaudo para transporte público en América Latina y el Caribe"
[xii] Fabio Gordillo; Martín Sosa y Juan Pablo Benítez, "Interoperabilidad en los sistemas de recaudo para transporte público en América Latina y el Caribe. Caso de estudio: recaudo electrónico en Paraguay"