What is the main challenge facing educators in a post-pandemic context? Academic results? An increase in bullying? Student desertion? These are all recurring concerns. Nevertheless, one overarching challenge is a root cause that intersects all the aforementioned. In 2022, Coschool, an IDB 21st Century Skills Coalition member, asked this question to over 200 educators from rural and urban settings in Colombia. The findings were emphatic: 67% identified socioemotional well-being in schools as the main challenge.
Against this backdrop, Coschool developed Edumoción, an online learning community and content platform that supports Latin American and Caribbean educators to address socioemotional challenges and improve their teaching practices with emotional education. Through personalized learning routes that combine asynchronous and synchronous activities, the early results have exceeded expectations. Respectively, 94% and 80% of participants increased their knowledge of course content in key themes and their self-efficacy to impart such learning in the classroom, while 63% reported improved their well-being.
Before delving deeper into the framework and value proposition of Edumoción, it is important to further understand the region's challenges and why such a disruptive solution is urgently needed. 
From Learning Crises to Mental Health Crises: Epidemics on the Rise
Latin America and the Caribbean face numerous challenges, including low-quality education, poor well-being, and non-peaceful and exclusive societies. The causes are complex yet connected to outdated, ineffective, and underfinanced education systems that have long neglected the importance of social-emotional learning. The World Bank's macro learning measurement in 2020 concluded that a student in Latin America could expect to receive 7.6 years of schooling, adjusted by the quality of learning, compared to 10.8 years for students within the OECD.
The lack of learning is compounded by a regional mental health epidemic. UNICEF estimates that 15% of adolescents aged between 10 and 19 — 16 million — have been diagnosed with a mental disorder, notwithstanding those that have reported emotional symptoms that they attribute to pandemic-related challenges, including fear, sadness, worry, and numbness, according to the IDB report.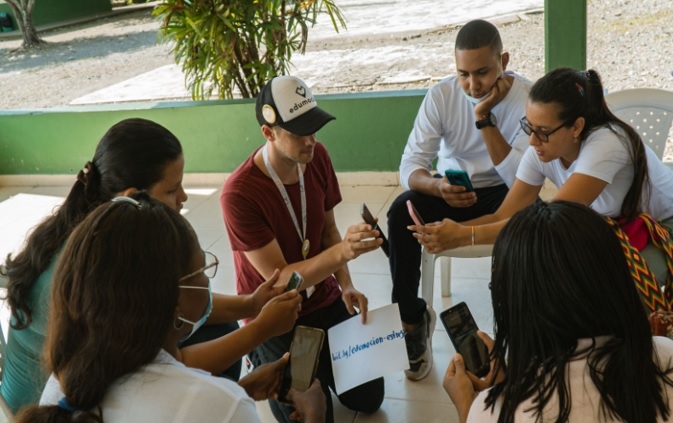 What Needs to Change to Promote Socio-emotional Well-being in Schools?
There is an urgent need for a disruptive solution that supports educators, parents, and students to overcome existing problems and better prepare them for uncertain times. As a result, Coschool proposes a rethinking of priorities for education in Latin America and the Caribbean, one in which well-being and Social Emotional Learning is at the core of all teaching methods, actions, and decisions.
Our approach redefines education, demonstrating that schools should not see learning outcomes and health as competing goals but as equal and complementary priorities. How to achieve these priorities? Through improved socio-emotional well-being in schools and skills.
"Edumoción": Centering the Emotion in Education
Since 2014, Coschool has developed and implemented social-emotional learning and teacher training initiatives in Colombia and Latin America. Edumocion is the result of all this work. It's a professional learning community first and a platform second, full of content, community events, and bite-sized training resources focusing on social-emotional learning and well-being.
To maximize learning and the success of this initiative, Coschool delivers Edumoción through "Educaminos," thematic learning routes that combine asynchronous access to content (courses) with synchronous community activities (tutorials, workshops) to achieve learning outcomes.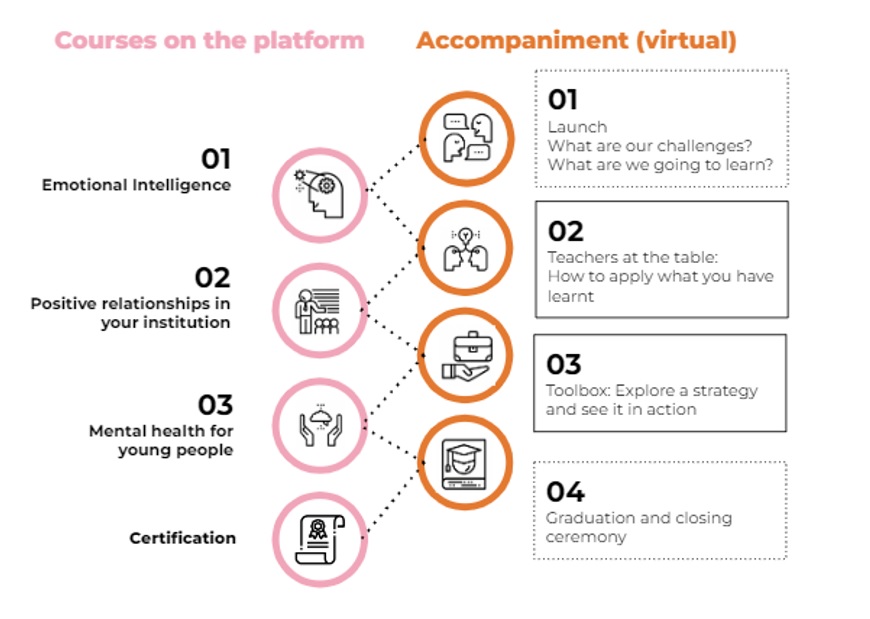 Coschool's content is grouped into three overarching categories, with resources having varied durations and formats to accommodate educators' busy schedules:
(1) Innovation in pedagogical practice.
(2) Socioemotional well-being for educators.
(3) Socioemotional well-being for students.
Coschool understands the importance of accompaniment to support learning. A core element of Edumoción is therefore centered on developing a thriving community where educators engage, mutually support each other, and exchange experiences.
We achieve this by facilitating the following types of sessions:
Tutorials: to address a particular theme and resolve educator doubts.
Communities of practice: study groups that, through a moderator, deepen their knowledge on a specific theme.
Psychosocial circles of support: support groups to strengthen educators' skills.
What Makes Edumoción and Our Approach Different From Other Educational Platforms?
Healthy educators, healthy students: Edumoción's focus on educators' socioemotional skills and well-being as the inflection point of change in young people is unique in the region. Educators must be healthy and highly skilled in social-emotional learning to have the biggest impact on students' socioemotional needs.
Short and Engaging content: Research and piloting have confirmed that social-emotional learning is best promoted through short flexible activities. Therefore, we have created short-form content that packs relevant information into small packages. Using edutainment approaches and a community of learners to promote accountability, these approaches to content delivery motivate learners to engage and finish their process.
Focus on behavioral change: The Edumoción pedagogical approach is not about knowledge transmission. It is well known that social-emotional learning does not happen through explicit teaching only these skills but through practice, social interaction, and experiences. For this reason, Coschool's pedagogical model is rooted in active, experiential, and practical pedagogies.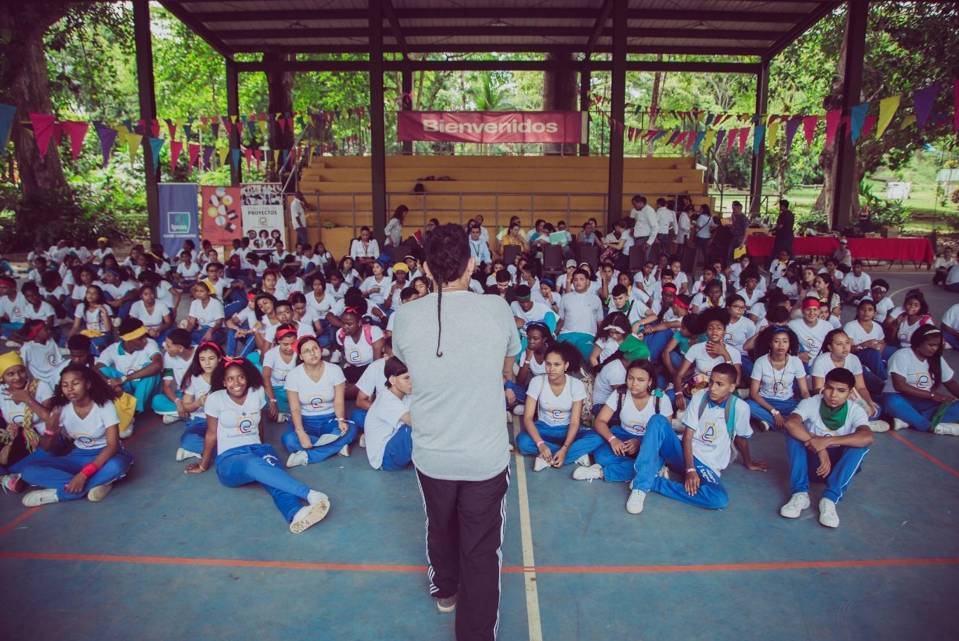 Results of Edumoción's First Year of Implementation and a Look Ahead
Thanks to existing partnerships with major NGOs, Governments, and school networks in the region, 11,629 users have registered on the Edumoción platform, and 8,673 educators have participated in an Edumoción training in less than a year. The average graduation rate is 75%, course content satisfaction is 86%, and overall learning experience satisfaction is 82%.
We believe the reasons for this success are as follows:
Understanding the market: Through innovative and far-reaching market research strategies, we have collaborated with educators from both urban and rural communities to conduct needs assessments and co-create and test new resources.
Accompaniment and facilitated activities: Through experimenting with different techniques and approaches over the past two years,  Edumoción now offers diverse options for educators to participate in synchronous activities that respond to their needs and interests. 
Adopting Innovative EdTech tools: We have integrated existing tech tools and features into  Edumoción that align with our vision and provide added value to educators.  From  Lightbulb,  an  AI  tool that measures user emotions, to Lerny, which allows us to bring resources to regions with low connectivity, we always search for impactful tools to contribute to our goals.
Living and breathing the organization's mantra – cuando nos unimos, transformamos; when we join together, we transform, Coschool continuously seeks new opportunities to develop new partnerships within the ecosystem.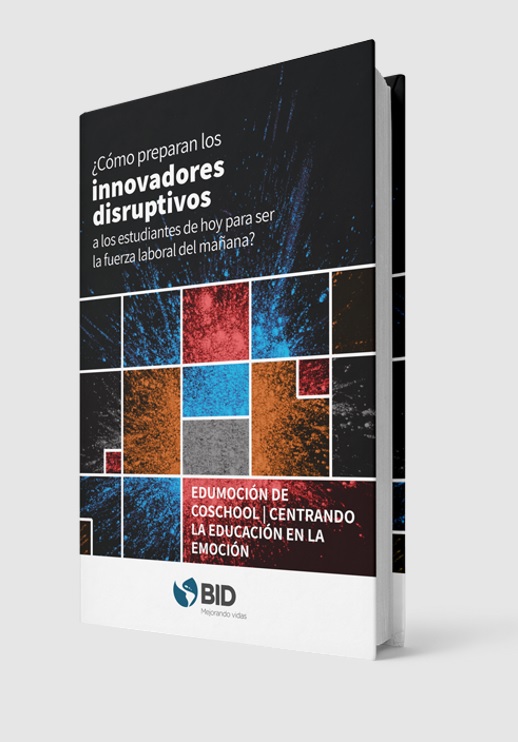 How important is emotional education to the development and socio-emotional well-being in schools? Let us know what you think in the comments section!