The IDB-FEMSA Award is looking for the most innovative water, sanitation and solid waste management solutions in Latin America and the Caribbean.
Distribution of water by natural gravity is a technology that has been available since ancient Roman times. The aqueducts built by the Romans were a key factor behind the success of their big cities, whose ruins continue to marvel us today.
These days, it is possible to design water distribution systems by gravity in a virtual manner in remote areas of Nicaragua thanks to a software that saves hundreds of years of trial and error, which is what took Roman engineers to build their aqueducts. This software, called Neatwork, was developed in part by Agua para la Vida (Water for Life, APLV), one of the winners of the IDB-FEMSA Award 2016 (link to the landing page), that every year seeks out and awards prizes to the most innovative water and sanitation initiatives in Latin America and the Caribbean.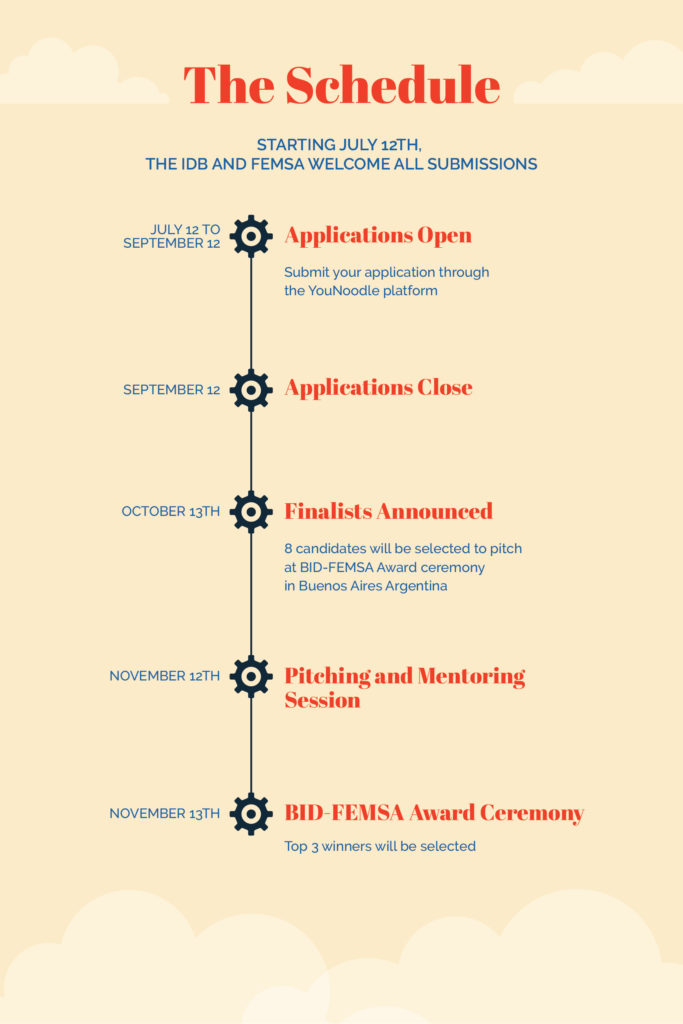 If your organization has launched innovative solutions for the problems of drinking water, sanitation, and final disposal of solid waste, you may be interested to know that the IDB-FEMSA Award has already opened the call for its 2017 edition, which this time will be offering four prizes: two for organizations working in Latin America and the Caribbean, and two for organizations in Argentina. The contest's first and second placed initiatives will receive US$10,000 and US$5,000 in cash, respectively, from the IDB and the FEMSA Foundation. The Argentine Undersecretary for Water Resources and the Agua y Saneamientos Argentinos (AySA) public company will give two additional prizes of the same amount to initiatives developed in their country.
Organizations willing to participate in the IDB-FEMSA 2017 Award can access the contest's requirements here and submit your projects to the consideration of the jury. The deadline to send your proposals is Sept. 12, 2017.
This years the jury will select eight finalists, who fill fly to Buenos Aires to present their solutions to a live audience during the 2017 International Water Association (IWA) Congress to be held Nov. 11-13 in Argentina's capital.
In Latin America and the Caribbean there still are 34 million people without access to water and 106 million with no adequate access to sanitation services. Worse still, 19 million people incur in open air defecation. Needless to say, the figures for the most vulnerable sectors and remote areas in the continent are still more alarming.
The region's civil society has demonstrated its ability to create solutions for this predicament, one of the worst problems affecting the continent, particularly in areas and countries where government resources are more limited. In many cases, civil organizations have shown that with ingenuity and creativity they can find solutions to their water and sanitation problems.
The IDB-FEMSA Award represents an incentive for solutions that have already demonstrated their ability to improve lives, but which still have room for growth and the capacity to replicate their experiences elsewhere in the region.
It is not always necessary to build monumental aqueducts like the Romans did thousands of years ago—sometimes, the most innovative solutions come in a small scale, but have the capability to grow and to better the lives of thousands of people in Latin America and the Caribbean.
To learn about the contest requirements and how to participate, please visit the call page in Spanish or English.

Sergio I. Campos G. es el Jefe de la División de Agua y Saneamiento del Banco Interamericano de Desarrollo. El Sr. Campos es economista con experiencia en banca de inversión y política pública. Actualmente, es responsable de los proyectos de agua, saneamiento y residuos sólidos, cooperaciones técnicas, y la producción de conocimiento sectorial, gestión del Fondo Español para Agua y Saneamiento en América Latina y el Caribe y el AquaFund, además de otras iniciativas. Antes de ingresar al Banco, el Sr. Campos trabajó en áreas como financiamiento de infraestructura, adquisiciones, capital privado, ingeniería y consultoría de negocios.

Latest posts by Sergio I. Campos G. (see all)