Written by Paul Constance
Spanish version is available here
On the day that Nancy González decided to become a heavy machine operator, she was caring for another woman's child.
A native of Paraguay who emigrated to Buenos Aires, Argentina, 17 years ago, Nancy was making a modest living as nanny one when she noticed a construction site next door. "While I was playing with the little boy I cared for, I saw that behind our apartment building they were working with machines," she said. "That's when I got the idea of researching how they work. 'One day… I'm going to learn how to do that' I told myself".
Nancy's partner, Jorge Giménez, who has been a construction machine operator for many years, was not enthusiastic about her idea. "At first, yes, it made me very uncomfortable, because we men are sexist," Jorge recalled.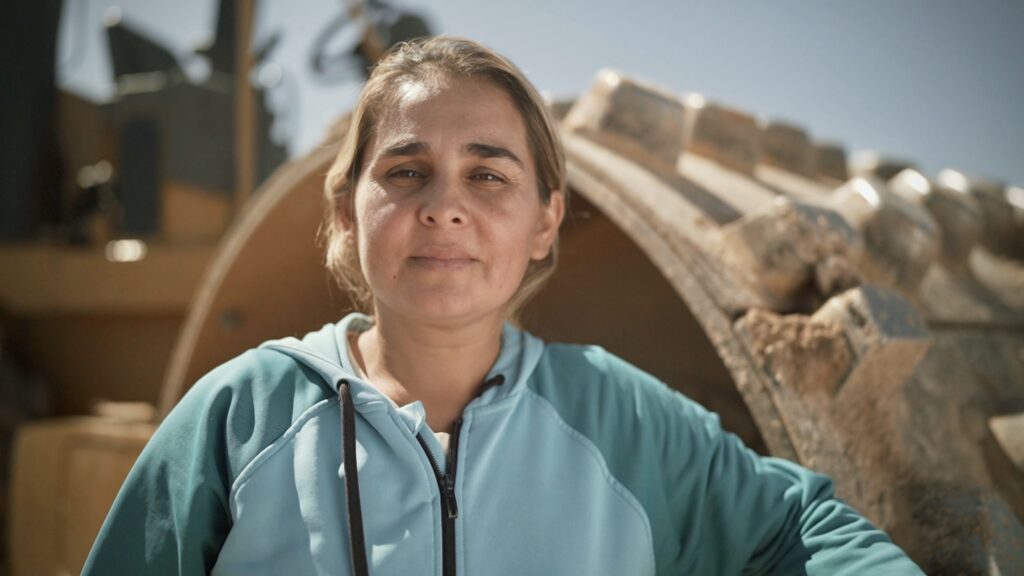 Eventually, however, he decided to support his partner in what seemed like a quixotic quest, since it is virtually unheard of for women to work as heavy equipment operators in Argentina. Nancy began watching instructional videos on YouTube to learn about the intricacies of operating various machines. She peppered Jorge with questions about different types of construction. And eventually, after obtaining a certificate from a penal judge showing that she had a clean record, she signed up for the written exam required to obtain a heavy equipment operators license.
"The test was really hard for me," she recalls. But she passed, and soon Jorge persuaded his boss to consider Nancy to fill a vacancy. The boss initially thought Jorge was joking, but he eventually agreed to give her a try operating a soil compactor.
Nancy recalls feeling overwhelmed on her first day, as she struggled to get a feel for the motion of the massive machine. "When I climbed up into the machine for the first time, I was very scared," she remembers, "but I told myself that I couldn't be afraid, because I wanted to learn!" At the end of the shift, the boss was satisfied with her handling of the soil compactor, and he offered her the job. "That's how I [gained] more confidence," Nancy said. "It feels good to be accepted, just as you are!"
Acceptance among her colleagues took a little longer. "There are plenty of people who think that this isn't right for me, that it's not appropriate for a woman to be at a construction site, much less on a piece of heavy machinery," she said. "Some even laugh at me: 'Are you crazy? With fingernails like yours you think you can grease up a machine? You should look for something else to do or stay at home with your kids'.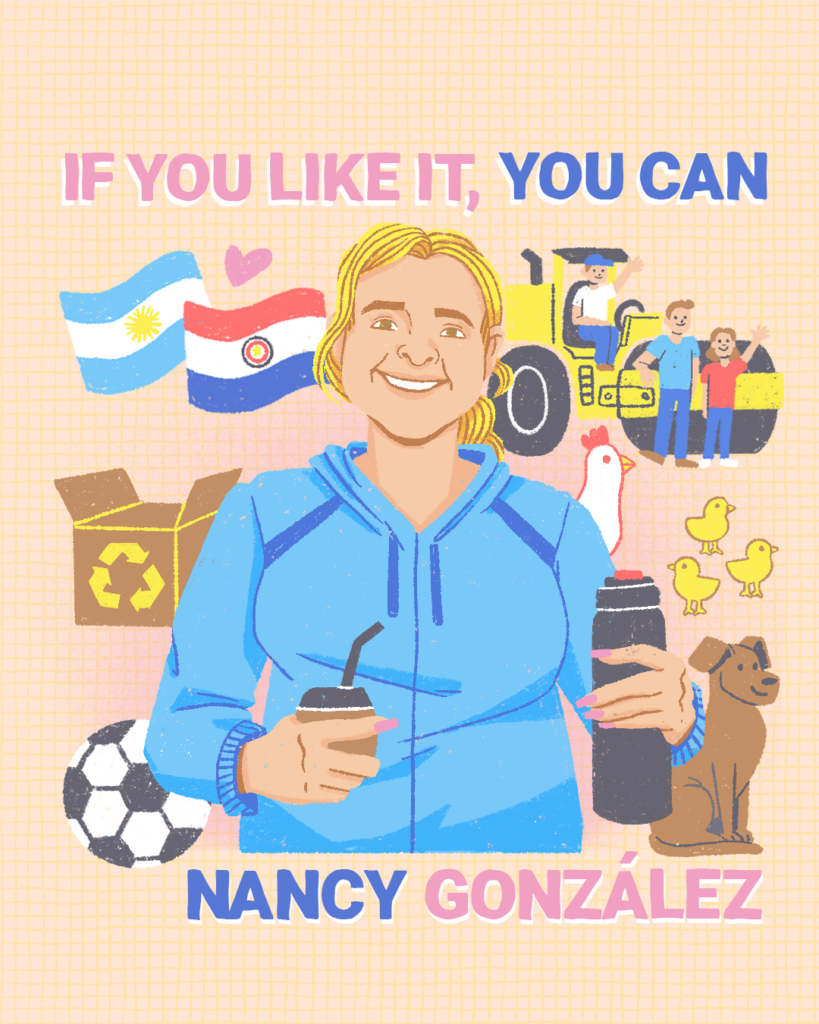 In the year since she took the job, however, Nancy has gradually earned the respect of her colleagues. "Well, it's a little surprising to see a woman operating a machine that size," said Oscar Velázquez, who also operates heavy machinery at Nancy's current job site ( a municipal solid waste transfer plant in Moreno, on the outskirts of Buenos Aires). "Because generally we work only with men. But then you see the kind of tasks she's doing, and how she's gaining confidence. She works very well."
Nancy's day begins at 4:30 a.m., when she rises to prepare breakfast for the family and get her children ready for school. She and her husband drive to their job site at around 7:00 a.m. and don't return until well after 5 p.m. In the evenings, the two of them share domestic chores such as cooking dinner and helping the kids with homework.
Nancy said her new job resulted in a substantial income increase for the family, which gives them the ability to afford occasional trips and indulgences for the children. But she also acknowledged that the rigidity of the full-day work schedule leaves much less time to be with her kids. And since the work is much more physically demanding than her previous jobs, she is often exhausted.
Despite these trade-offs, she would not go back to being a domestic worker. She loves the slow and meticulous process of using a heavy machine, which requires constant concentration and attention to detail. "It's demanding, and I like that," she said.
Though her children sometimes grumble that she is not around enough, they know she enjoys her new job and support her decision.
"Family is everything for me," Nancy says. "I do everything for my kids. As a mother it's important to me that they get an education, because I didn't have that opportunity. I want them to study and be able to do whatever they want, to learn trades or get a degree, because doing what you love is what gives you joy."
Nancy acknowledges that she would not be able to reconcile the competing demands of parenting and her new job if her partner were not doing his share by helping around the house. "If your partner supports you, that's the best, because you feel you are not alone."
Nancy wishes she were not the only woman at her job site, and she is puzzled that more women are not seeking similar opportunities. She thinks the main obstacle continues to be that the men who own construction companies don´t believe that women can do the job. She intends to continue learning new skills so that she can eventually operate larger and more complex machines.
"When I tell people what I do, nobody believes me," she said. "They say I must be doing this because I don't have any other options. But I have lots of options, and the truth is that I like this. I've found my place."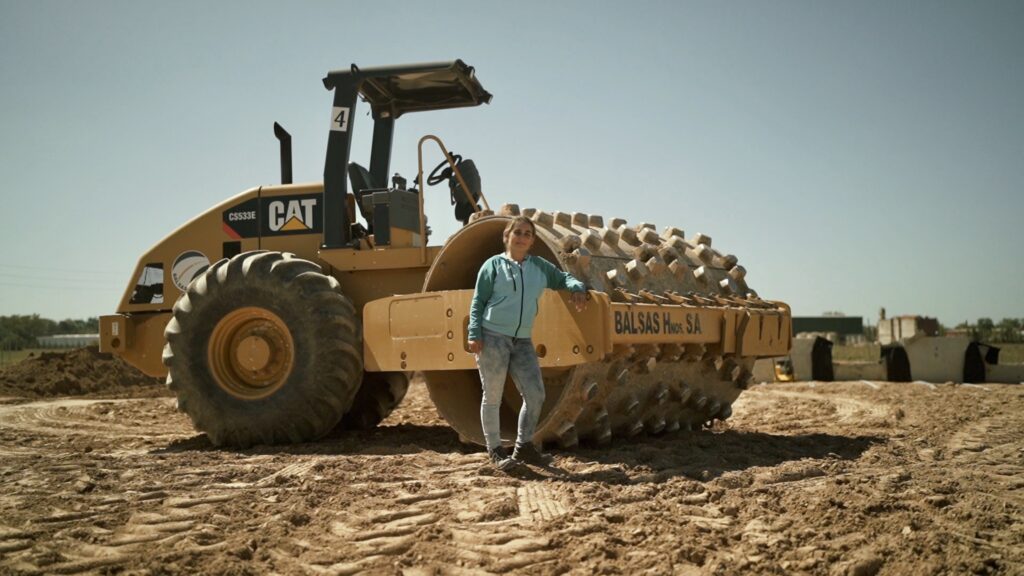 Chapter 5: Women Upstream – Meeting Goals
Every fortnight we will upload a new profile of "Women Upstream". Follow each story to learn more about the lives of women who have worked for their community with tenacity, perseverance and gaining leadership in spaces that used to be only for men.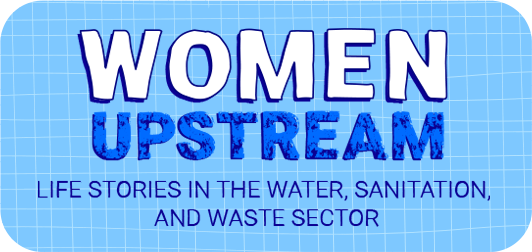 About other Women from this serie:
Get to know the story of Graciela Castillo: A star volunteer educating people about water projects
To learn more about "Women Upstream" subscribe to our blog here.
Upstream Women's Team:
Coordination: Anamaría Núñez, María Augusta Olmedo and Leticia Ortega
IDB Gender Specialists: Naiara Martínez
Content: Andrea Ortega Carreño and Paul Constance
Illustration: Verónica Alvarado and Carolina Curbelo
Audiovisual Production: Adriana Loeff