In recent decades, Latin America and the Caribbean (LAC) has invested significantly less than other developing areas. On average, only 1.8 percent of the region's GDP went towards infrastructure between 2010 and 2020. To meet the Sustainable Development Goals (SDGs), accelerate the green energy transition, and decarbonize transportation, LAC countries need to invest more and better.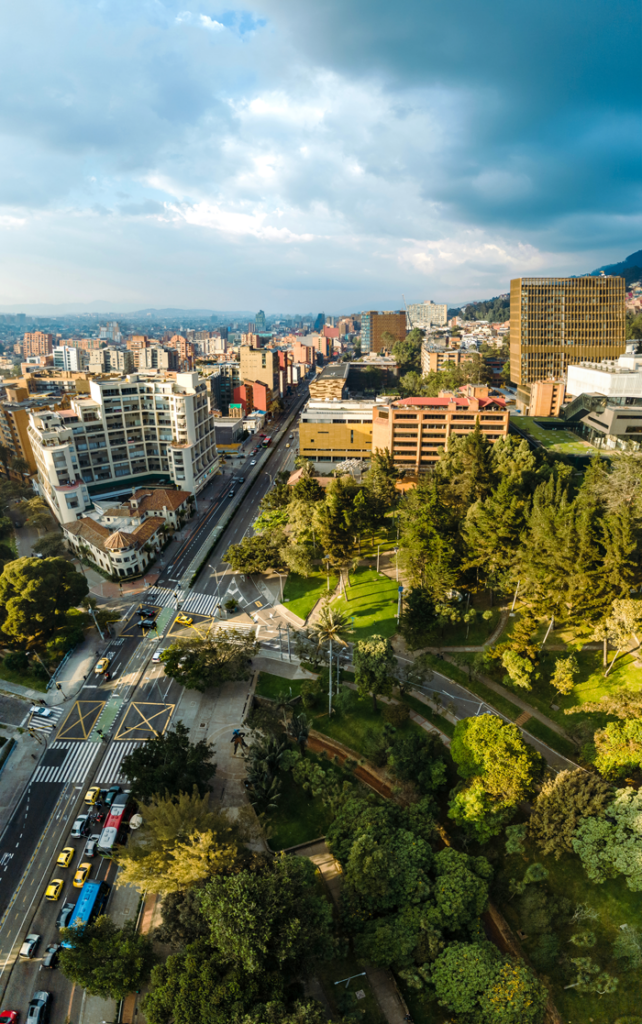 The effects of this lack of investment are obvious: over 300 million people still lack access to safe water and sanitation; 17 million do not have access to electricity; and 40 percent of cities' sewage is released untreated into the environment. From a transportation perspective, five of the ten most congested cities are located in LAC. Additionally, the region faces more frequent and intense droughts and floods due to climate change. Vulnerable and low-income communities bear the brunt of these circumstances; the poorest 50 percent of households spend 14 percent of their income on water, energy and public transport, which is 30 percent more than in other developing regions.
There are several advantages to investing more in infrastructure. A recent IDB report, suggests that increasing investment to 3.12 percent of GDP over 10 years would allow the region to meet most of the SDGs. Expanding water, sanitation and electricity networks would improve accessibility rates, particularly for rural populations. Allocating funds for clean energy and electric transportation would reduce both air pollution and congestion in cities. Energy-efficient and sturdier infrastructure could better resist to natural disasters brought on by climate change.
In most countries, the public sector cannot afford all these expenses. There is enormous potential for financing by private actors. Institutional investors in the region—particularly pensions, mutual funds, and insurance companies—handle assets of US$ 1.5 trillion (close to 30 percent of regional GDP), but they invest less than 1.1 percent of the total in infrastructure. Legal and institutional reforms that promote transparency and integrity are needed to enable private investment. These measures should also prevent illegal behavior to protect the public's interests.
It is not sufficient to invest more; we must also invest better. The region needs new institutions, regulatory agencies, ministries, commissions, processes, and instruments to ensure that services meet growing demand in an efficient, affordable, and equitable way. Given the urgency of addressing these challenges, the region needs diverse financing sources, instruments, and new actors, including green bonds, climate finance, block chain and asset traceability. To unlock opportunities for economic growth, development and inclusiveness, the region needs to make concerted efforts to improve its digital ecosystem.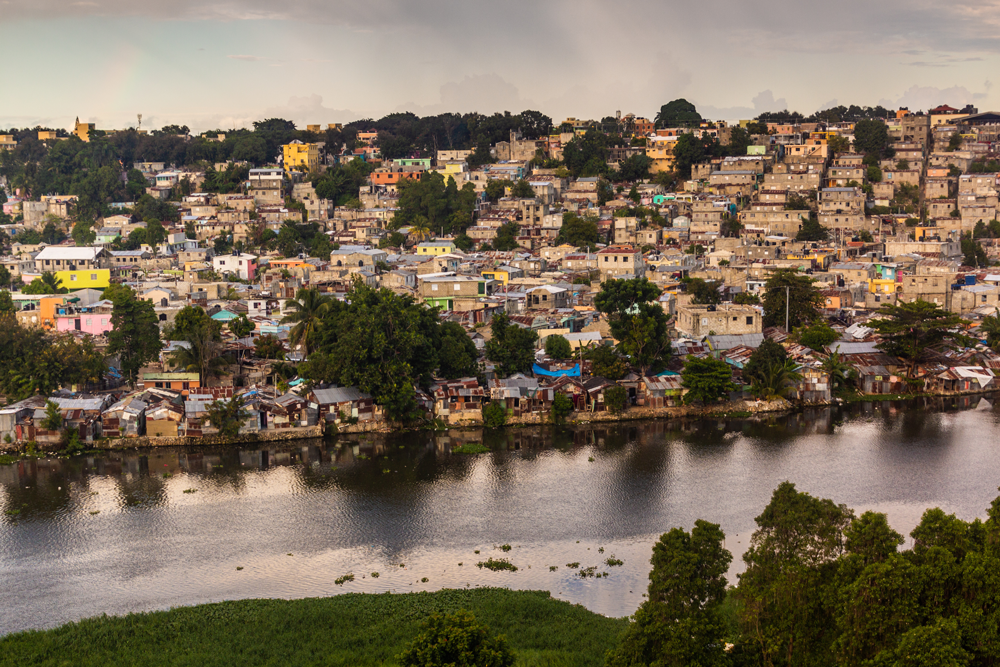 The Inter-American Development Bank (IDB) already supports countries' efforts to develop resilient, inclusive, and efficient infrastructure. The Infrastructure and Energy (INE) Sector provides ongoing training and support in the design of projects and sectoral reforms that contribute to closing gaps in energy, transportation, water, sanitation, and solid waste. A few recent programs stand out for their impact. In Honduras, an IDB loan facilitated an exponential increase in electricity exchanges by nearly 20 times between Guatemala and Honduras through the Central American Power Grid SIEPAC. An investment program in the city of Santiago in Dominican Republic increased access to potable water for 47 percent of households. Another program in Sao Paulo (Brazil) resulted in a 37 percent decrease in the costs of fatal accidents. Several projects target inclusion, gender, and innovation in Paraguay, Uruguay and Chile. INE also launched the "Integrity and Transparency in Infrastructure" initiative with several partners to fight against corruption in the execution of operations and most of our financed projects enabled digital solutions.
A more integrated region will become more competitive and resilient. To achieve these goals, the region must invest more and better, improve its governance framework, and work with new stakeholders and tools. The IDB will continue to support existing and future efforts to improve lives in Latin America and the Caribbean.
For more information, join our Thematic Seminar 3: Sustainable and Inclusive Infrastructure and Regional Integration at the IDB Annual Meeting.
Additional resources: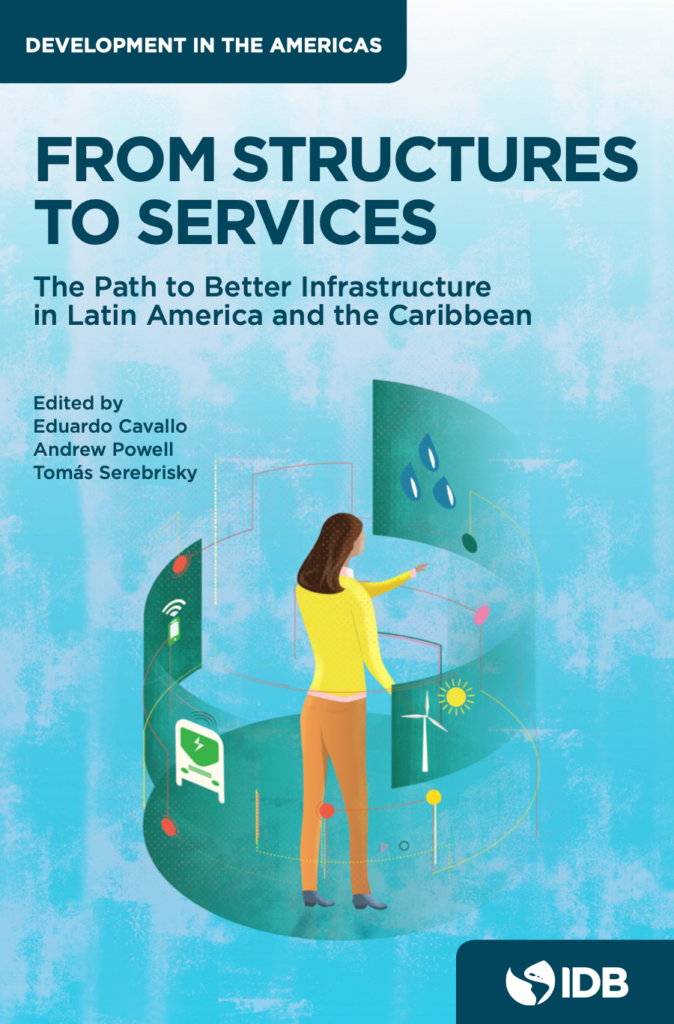 From Structures to Services the Path to Better Infrastructure in Latin America and the Caribbean – To close its infrastructure gap, Latin America and the Caribbean needs more than investment in new structures. It needs to become more efficient at investing in infrastructure and regulating a new range of services that can potentially disrupt the energy, transport, and water sectors. The technological revolution makes a future with quality services possible but not inevitable.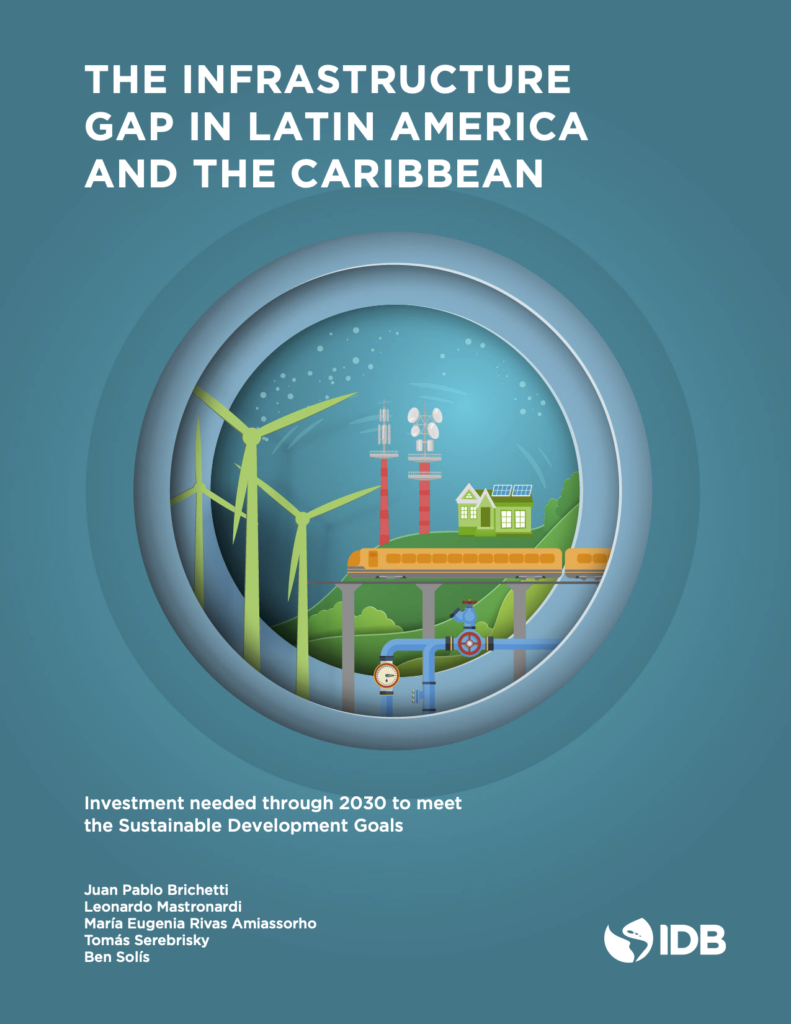 The Infrastructure Gap in Latin America and the Caribbean: Investment Needed Through 2030 to Meet the Sustainable Development Goals – This study aims to estimate the investments that Latin America and the Caribbean would need to make by 2030 to make progress in meeting the SDGs. Interactive publication in Spanish – La brecha de infraestructura en América Latina y el Caribe.