Written by Paula Castillo Martinez, Gonzalo Arauz and Alana Fook
Passenger and cargo transport services based on digital platforms are transforming the transport sector and the financial inclusion landscape for drivers. This is particularly relevant in Latin America and the Caribbean, where nearly one third of people aged 15 or older do not have a bank account at a formal financial institution (World Bank, 2021). Moreover, high rates of informality – characteristic of the transport sector – are associated with low financial inclusion.
Beyond the efficiencies that ride-hailing services and transport platforms for cargo bring to the markets where they operate, these digital transport platforms the potential to foster financial inclusion among drivers.
Digital transport platforms for fostering financial inclusion
The digital payment services embedded in transport platforms can increase the access to basic financial services. By joining these platforms, drivers are incentivized to access and use basic financial services and e-transactions, as digital payments generally require a bank account. In this respect, a study on ride hailing in LAC found that 15% of Uber drivers with a bank account opened it to receive payments (Azuara et al., 2019). Platforms are also partnering with banks to offer basic services. In Mexico, Uber partnered with Mastercard and BBVA bank to offer debit accounts to drivers.
Transport platforms can also provide a pathway for drivers to access more sophisticated financial services. On one hand, the increased use of basic financial services through traditional banking can increase access to credit instruments. On the other hand, fintech – backed up by algorithms which analyze behavioral patterns of its customers – helps address the information asymmetry and is making it possible to offer a wider array of targeted financial services to previously underserved communities.
In the transport sector, transport service and income data, as well as customer satisfaction ratings, among other data captured by platforms, can be used to inform algorithms for credit risk assessments and product offerings in accordance with the clients' profile and needs (Arraiz et al., 2018; Malik, 2020). Therefore, the data captured by transport platforms can be used to increase the access to financial products by drivers which otherwise would be difficult to obtain.
Transport platform companies are increasingly embedding financial inclusion as part of their business model. The South-East Asian deca-unicorns Gojek – today part of GoTo Group, and Grab have financial services embedded in their business and offer loans, payment services and insurance products, to drivers, merchants and enterprises (The Economist, 2019, Goto Financial, 2022; Grab Financial Group, 2022).
Partner banks of these platforms also provide mortgages or saving instruments to drivers with good performance ratings (Maulia, 2018). Along with other strategic partnerships, these platforms have become a one stop shop for users regarding their transportation needs, consumer, and financial lives. As of 2021, Grab raised US$300 million to increase its financial service business (Daga, 2021).
Latin America and the Caribbean is no stranger to this trend, and similar business models will likely be adopted at scale in the near future. For instance, the Brazilian cargo platform Fretebras – the largest trucking platform in Brazil – has created a proprietary credit engine and is piloting financing for truckers.
Additionally, it has developed a digital wallet for truckers that will be free of charge (IDB Invest, 2021a, Reuters, 2021). In the long term, Fretebras aims to offer an array of financial products to truckers and shippers, including payment tools, credit, and insurance products.
Moreover, technology companies such as LANA have developed a marketplace for financial products and are servicing diverse transport platforms – including ride hailing, food delivery and last mile – in Mexico and Chile. Currently, LANA has enabled the opening of more than 25.000 e-wallets, provided more than 3.000 credits to drivers based on the information provided by the platforms and referred more than 5.000 clients to partners such as insurance companies and savings institutions (IDB Invest, 2021b).
Transport challenges for financial inclusion
Notwithstanding its potential, financial inclusion may be influenced by several factors. The limited research related to transport platforms hint that the extent of benefits pertaining financial behavior and inclusion is contingent on the socio-economic characteristics of drivers (Azuara et al., 2019) and the extent of services offered by the platforms (Budiman, 2020). More generally, financial inclusion driven by Fintech is also conditioned by the financial capabilities of users and enabling infrastructure such as broadband and smartphone access, among other (Lewis et al., 2017).
Despite the latter, the evolution of fintech and banking services, as well as the emergence of innovative business models in Asia and Latin America and the Caribbean suggest that the financial inclusion potential for the segment of transport drivers in the region could be significant. The recently published IDB report Transport for Inclusive Development: Defining a Path for Latin America and the Caribbean explores how socially inclusive transport can help to reduce poverty and promote more equitable development. Chapter 7 – Mind the Gap: Cashless Fare Collection and Implications for the Un(der) banked and Digitally Excluded – explores the challenges and opportunities associated with financial innovation in the transport sector.
Download the publication
Authors invited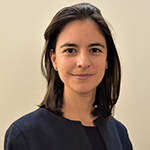 Paula Castillo. Leads the analytical work on private sector investment in transportation and Public-Private Partnerships in Latin America and the Caribbean at IDB Invest. Before working at IDB Invest, she was a technical advisor to the IDB's Vice President for Sectors and Knowledge and a consultant in the IDB's Transportation Division. Before the IDB Group, she worked in the Infrastructure Division of the National Planning Department in Colombia and as a researcher and professor at the Universidad de Los Andes. Paula is an economist, with a master's degree in sustainability management from the business school of the American University, United States, and a master's degree in economics from the Universidad de Los Andes.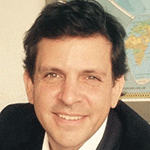 Gonzalo Arauz. Investment expert in telecommunications, media and technology (TMT). He is a lead investment officer of IDB Invest, based in Buenos Aires, since 2017. He has extensive experience in the origination, structuring and management of complex debt and capital transactions in Latin America and the Caribbean. Before joining IDB Invest, he was an investment officer at the IFC (World Bank) serving the TMT and infrastructure sectors. Arauz has an engineering degree from Instituto Tecnológico de Buenos Aires and an MBA from Wharton School.