Public procurement accounts for around 13-20% of global GDP, so it has the potential to be an important tool for governments to promote gender equality.
Women-led businesses are currently underrepresented in public procurement awards. It is estimated that less than one percent of the $10 trillion spent annually on global public procurement is awarded to women-owned businesses. [1]
There are different restrictions that explain this low participation of women-led companies in the awarding of public procurement contracts. Women-led small and medium-sized enterprises (SMEs) tend to have less access to credit, are less prepared to take advantage of digital technologies, have limited experience in participating in the public sector market, and have less knowledge about the requirements to carry out transactions with public entities.
As a result, encouraging the participation of women-led SMEs in public procurement processes can help promote gender equality and women's empowerment. It can also have benefits for governments. It promotes promotes competition, as more companies can sell to governments allowing them to obtain greater "value for money" (more quality and better prices).
How to Identify Women-Led Businesses in Public Procurement
One of the main obstacles faced by governments in promoting gender equality through public procurement is the identification of companies that are owned by women. That is why several countries in Latin America and the Caribbean (LAC) have decided to create programs to identify and certify companies owned and managed by women, which have become known as Women-Owned Business Certification Programs (Sello Empresa Mujer in Spanish) programs.
These programs allow public procurement agencies to officially certify that a company is owned by women. Such certification is normally granted when a company enters its information in the supplier registry maintained by the agency administering the procurement system, a necessary step to participate in the public procurement market in most countries.
Having this information is essential to promote the participation of women-led businesses in public procurement, as it allows the agency to focus the dissemination of business opportunities in the public sector, train companies on how to participate in procurement processes and support programs that are generated, and better evaluate the effectiveness of the programs.
Three Examples of IDB-Supported Women-Owned business Certification Programs
Given its potential impact on advancing gender equality and improving the efficiency of public procurement processes in LAC, the Inter-American Development Bank (IDB) has been supporting the development and implementation of certification programs for women-owned businesses in the region, including Chile, the City of Buenos Aires and Honduras.
Chile's Innovative Program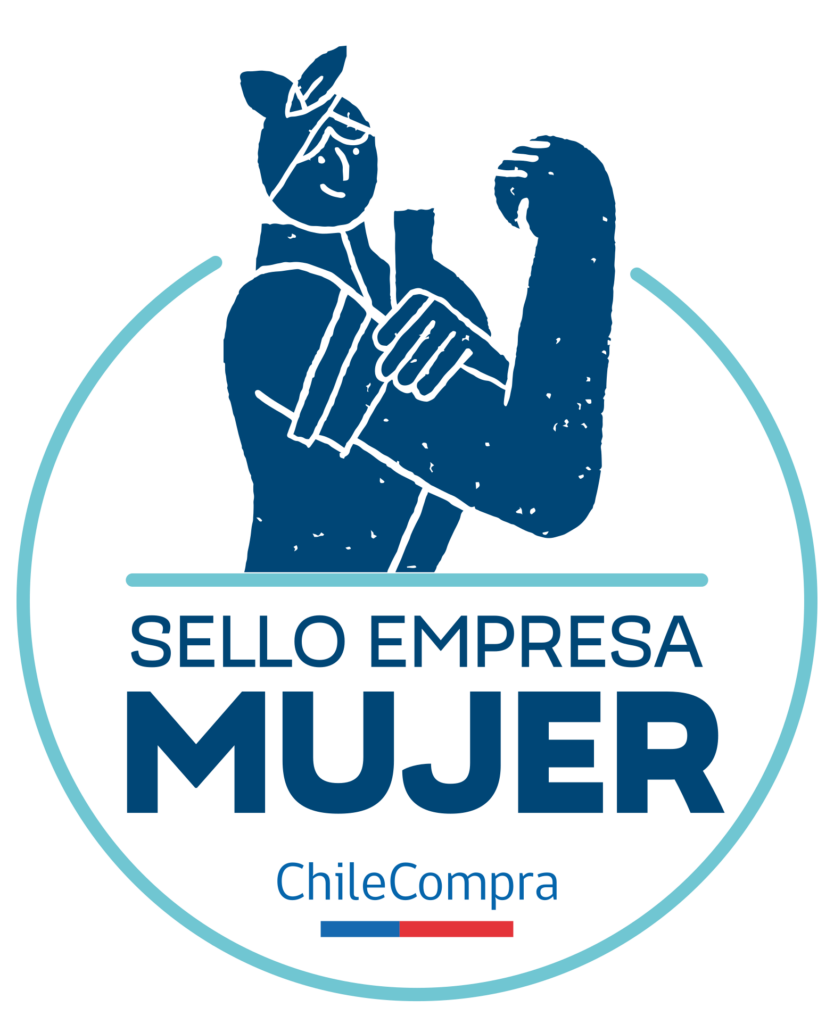 Chile was one of the first countries in the world to have a Women-Owned Business Certification program, developing in 2015 an ambitious action plan that included recognition of the certification in the  electronic public procurement platform www.mercadopublico.cl, training companies owned by women on the opportunities and tools available to them and also specific training aimed at public buyers so that they can apply criteria in their purchasing processes to  increase  participation of women in public procurement.
The country also adapted the regulations of its public procurement law to allow the incorporation of inclusive development as an evaluation criterion in procurement processes, and as a justification for direct contracting in purchases of lower value. As a result, the participation rate of women in the public market increased by 25%, as measured in 2018[2] .
City of Buenos Aires: Beyond Women-Led Businesses
The City of Buenos Aires in Argentina was innovative not only because it was the first experience at the subnational level in the LAC region to have a Sello Empresa Mujer, but also because the procurement agency was mandated to incorporate sustainability criteria that promote a gender perspective in the contracting of goods and services. To improve efficiency, the city also focused on generating data to better target women-owned businesses, as well as training and outreach programs for public buyers and women entrepreneurs.
Honduras: The first Women-Owned Business Certification Program in Central America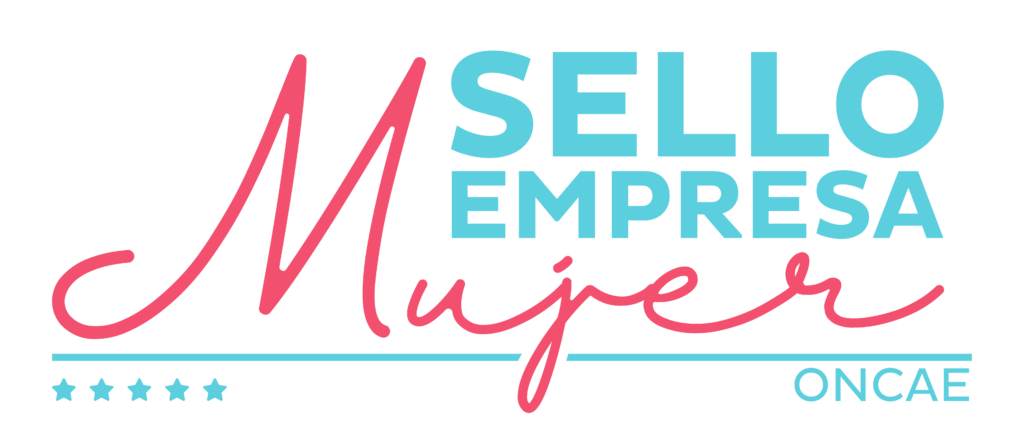 Honduras is the first country in Central America to adopt a Sello Empresa Mujer program. It has recently completed an assessment of the gender gap in its public procurement.
The diagnosis showed that there was a participation gap between MSMEs led by men and those led by women of 14 percentage points.  It is currently in the phase of analyzing data and defining the steps to update its supplier registry to be able to identify women-owned companies in its system. The country has created a public sector working group to oversee the implementation of the action plan that is being developed. This step is important as it facilitates collaboration and input from the various stakeholders in the initiative, not just the procurement agency.
Key Steps to Implement Women-Owned Business Certification Programs
Although there is no "one-size-fits-all" model for a Sello Empresa Mujer program and each country must adapt to its local context and regulations, some common steps to implement a program of this nature include:
1) Diagnostic assessment. Before embarking on a certification program for women-owned businesses, countries should identify gaps in participation in the public market through a comprehensive diagnostic assessment, so that they can effectively match demand (public sector) with supply (women-owned businesses). At this stage, it is also important to review the legal and regulatory environment to see if any updates are needed, in case countries want to include the Women's Seal as part of their evaluation criteria.
2) Definition of requirements. It is important to have an official definition of the requirements or conditions that companies must meet to be recognized and accredited as a women-owned business in the public market. Most countries define a company as women-owned if it is more than 50% owned, managed, and controlled by one or more women.
3) Updating the supplier registry. It will be necessary to update the supplier registry to consider certified women-owned businesses. This is key to be able to reach these companies with training, awareness, and communication activities, as well as to generate data to monitor results.
4) Capacity building. To be successful, training must be ongoing and targeted at both the government contracting agency itself and women-led businesses. Training for businesses should focus on teaching them how to successfully participate in the public market and meet the requirements necessary to bid for government contracts. For the contracting agency, training should help officials understand how public procurement practices can help achieve gender objectives and teach them how to identify and register women-owned businesses in the agency's systems.
5) Dissemination and awareness-raising. It is important to have an outreach campaign that encourages women-owned businesses to register and become certified in the system to access business opportunities in the public market.
Five Recommendations for Successful Implementation of Women-Owned Business Certification Programs
Based on our experience supporting LAC countries in implementing these types of certification programs, we have identified important lessons that have contributed to their success in increasing women's participation in procurement processes, which are summarized in the following five recommendations:
– Ensure strong political support for the program: Women-Owned Business Certification programs require reforming public procurement processes and including new selection criteria. Carrying out these reforms in a timely manner generally requires strong support and involvement from the highest levels of government.
– Engage the public procurement ecosystem early: To get more women involved, help build capacity, reduce opposition to reforms, and leverage synergies with other women's empowerment initiatives, it is necessary to build alliances with key private sector actors, such as chambers of commerce, as well as with ministries that focus on women and public institutions that work with small and medium-sized enterprises.
– Pay special attention to data. The foundation of any Sello Empresa Mujer program is data. Governments must have good data to ensure that businesses are properly identified as owned by women. Data should also be used to inform training and outreach efforts, as well as to measure program results. It is also important for governments to have data on how many contracts are awarded to women-owned businesses to measure the impact of this policy.
– Be willing to adapt the program over time. Developing and effectively implementing a Sello Empresa Mujer program takes time, and adjustments are often required to achieve the desired results. For this reason, it is important to have flexibility in the design of the program so that adjustments can easily be made to achieve the desired results.
– Invest in communication and awareness-raising: It is important to develop strong communication campaigns to inform citizens about business opportunities for women in public procurement and motivate them to enter the public market.
In summary, public procurement can be an important tool for governments to empower women and contribute to reducing gender inequality in our region.
Certification programs that help governments identify a company as owned by women can be a powerful ally for countries seeking to advance the gender equality agenda in our region through fiscal management and in particular public procurement.
At the IDB, we are working closely with several member countries to support this agenda through innovative policies and solutions with our loans and technical assistance.
We would like to especially thank the Dirección General de Compras y Contrataciones de la Ciudad de Buenos Aires in Argentina, the Dirección de ChileCompra de Chile and the Dirección de Oficina Normativa de Contratación y Adquisiciones del Estado de Honduras for their collaboration.
Learn more about our work on gender-sensitive fiscal policies.
Other related blogs
Public Procurement: A Journey to the Digital Frontier
Promoting women in public procurement and boosting economic growth
---
[1][1] Making Public Procurement Work for Women. Intracen 2020
[2] https://www.chilecompra.cl/2018/03/participacion-de-mercado-de-las-mujeres-en-compras-publicas-crecio-en-25-respecto-al-2013/