The woman in this news story wears a hard hat and shouts to be heard above the din of traffic and heavy machinery.
Written by: Paul Constance
Cristina Arango, a Colombian national and general manager of the water and sanitation company in Bogota, Colombia, stands at a busy intersection in the city center. She explains the progress of a tunnel being built 12 meters below the surface, where workers use state-of-the-art equipment, so they can avoid tearing up streets and cutting off traffic.
Cristina knows that, in a city of 8 million inhabitants that already suffers from traffic jams, any project that slows down commutes will trigger protests. It is one of the countless risks she must foresee and manage as head of the Bogotá Water and Sewage Company (EAAB).
With 3,200 employees and 2.3 million paying customers, EAAB is one of the largest and oldest water companies in Latin America. Cristina is the fifth woman to hold her position in the company's 134-year history. "Colombia usually offers more opportunities for women than other countries. But despite that, the water sector is a very male-dominated sector, from the grassroots to the highest levels of management," she says.
For Cristina, the challenges for women start with semantics. For example, the word "plumber" in Spanish is traditionally masculine, even though thousands of women work as plumbers. Outdated but deeply rooted assumptions about women's ability to handle heavy tools and work in extreme conditions affect their willingness to think of this sector as an alternative. "Women are still a minority in this sector, because we still have to change ideas about the nature of the work and how it is done. This will take time," she explains. For her, "we should not think that these jobs and professions are only for men. We have excellent women in more professional engineering areas, but […] they are not so interested in participating in this sector."
Cristina followed an indirect path to her current position, which she has held since 2020. She studied economics at the Universidad de los Andes in Colombia and earned a Master's degree in Public Administration and International Development at Harvard University. She knew she wanted to work in the public sector, and her training led her to positions of increasing responsibility in the municipal governments of Bogota and Cali, and in national regulatory agencies.
"I consider myself privileged for the education I have been able to obtain, which has opened many doors for me," she says. Working in a variety of public sector settings was also instrumental in gaining the skills and experience necessary to lead a large and complex organization like EAAB.
Being a woman has sometimes presented predictable challenges. At a previous job where she held a managerial position, rumors began to circulate that she might be pregnant and would soon resign. "It wasn't true," Cristina recalls with a laugh, "but it was used to undermine my authority. It's the kind of thing that can only happen to women because men don't get pregnant!".
Like all working mothers, Cristina must reconcile the needs of her two daughters with the demands of her job. "My daughters are small, eight and four years old," she says. "I think that work life in general is not designed for moms or people who have responsibilities with their children. Schedules don't help at certain times. Sometimes it's not easy, but for me, leaving work has never been an option. A personal goal of mine is to try to find a balance, as an example to my daughters that they can be hard-working and responsible."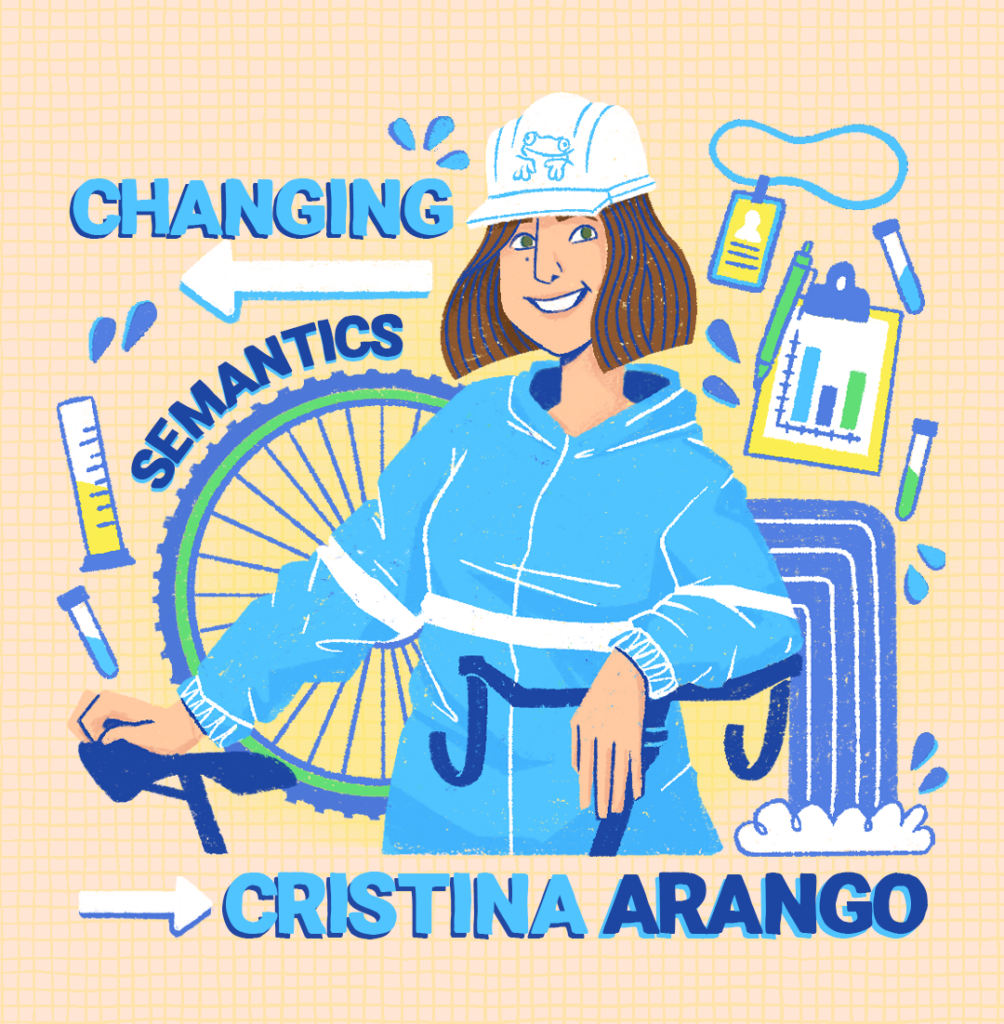 Since her arrival at EAAB, Cristina has sought to further strengthen a culture that values and promotes women. The company has made more progress on this front than many similar organizations. According to Cristina, about 35% of EAAB's employees are women, compared to an industry-wide average of about 25%. "The hurdles are high, she says, "so it's about generating interest and opening up opportunities for more women to join us. We need to encourage women a bit more, so that they know and understand that they can do this too, and that will enable us to find better ways of doing things."
Cristina never misses an opportunity to convince other women to consider going into healthcare. "If you're going to get up every day to go to work, the most important thing is to do something that you really enjoy. So those people who think about the environment, who think about water, who think about improving people's lives, certainly the water sector is one they should consider working in," she says.
View spanish version video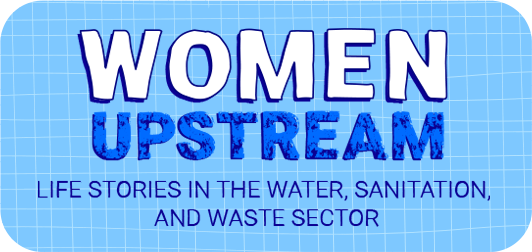 Series: Upstream Women
Follow each story to learn more about the lives of women who have worked for the benefit of their community with tenacity and perseverance by taking leadership in spaces that used to be only for men.
Meet Sara López: The engineer fighting for a community water and sanitation model
Every two weeks we will upload a new profile of "Women Upstream".
Upstream Women's Team:
Coordination: Anamaría Núñez, María Augusta Olmedo and Leticia Ortega
IDB Gender Specialists: Naiara Martínez
Content: Andrea Ortega Carreño and Paul Constance
Illustration: Verónica Alvarado and Carolina Curbelo
Audiovisual Production: Adriana Loeff
To learn more about "Women Upstream" subscribe to our blog here.