With discussions about the crucial role of women in innovation taking on greater importance in a global dialogue on development and entrepreneurship, new sectors, like the creative industries, present an ever-important opportunity in which women can make a direct and essential impact on the future. In fact, a recent study by EY Advisory has singled out the creative industries as a sector that has the "potential to offer economic opportunities to women," and even asserts that "in many countries, creative industries tend to favor the participation of women compared with more traditional industries." This booming sector—defined as, the economic activity at the crossroads of the arts, culture, business, and technology—reflects a global tendency that recognizes the economic and entrepreneurial power of such fields as cinema, advertising, cultural heritage, the performing arts, design, fine arts, publishing, animation, urban planning. In Latin America and the Caribbean specifically, the creative industries contribute to fostering innovative solutions to improving lives in the region, and offer a unique opportunity for peopleof the region to become leaders and pioneers in further cultivating this evolving field.
On March 30th experts, influencers, scholars, and entrepreneurs in the creative industries, as well as other sectors including technology, health, and development, will come together for the Demand Solutions conference in Asunción, Paraguay, to discuss and explore, the role of women as drivers of innovation and transformation in the past, present, and future of Latin America and the Caribbean. This event marks the first of its kind to focus specifically on the contributions of women in development initiatives and entrepreneurial innovation in the region. In order to further compliment and bring to light the discussions that will be held at the Inter-American Development Bank's Annual Meeting and Demand Solutions, this blog post will highlight the impressive, ground-breaking work of four Paraguayan women who are contributing to the multifaceted world of the creative industries from fashion design, to fine arts, to sustainable engineering: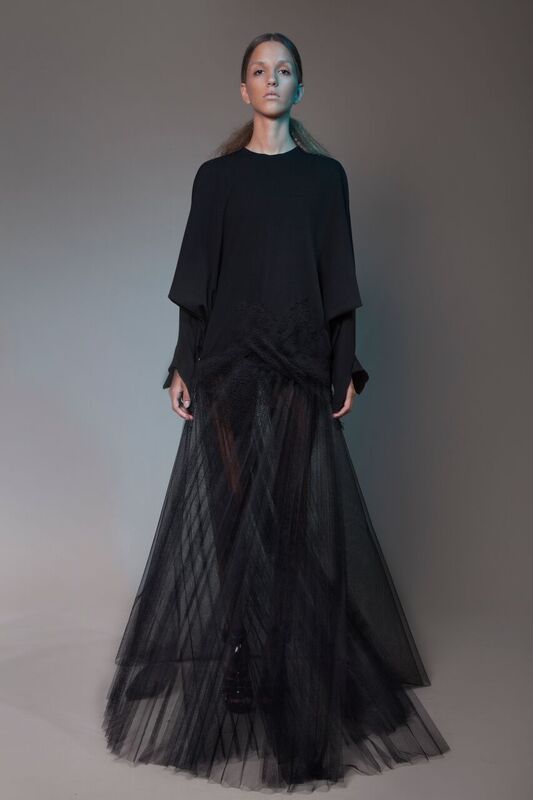 As a fashion curator and consultant at the London College of Fashion, Aubrey's work focuses on highlighting and promoting the unique aesthetics of Paraguayan fashion designers. Her designs conceptualize a synthesis of traditional, indigenous textile techniques and contemporary styles. For Aubrey, the confluence of cultures expressed through design reflects the heterogeneity of Paraguayan culture and creative capacity. Central to her curatorial work is the exploration of emerging designers' interpretations of traditional guaraní lace, Ñandutí, which translates to "spider web." The manner in which this intricate, precise technique is revisualized by designers dually ensures the survival of indigenous craft methods, which are slowly fading in the face of mass produced garments, and contributes to the expansion of Paraguayan innovation in contemporary fashion design. Aubrey not only recognizes the original talent of these young Paraguayan designers, but also directly supports them through initiatives like the International Fashion Congress in Paraguay (2014), which facilitated an exchange between local designers in Paraguay and the London College of Fashion in order to, "explore opportunities for consultancy on internationalizing the fashion education system and textile industry."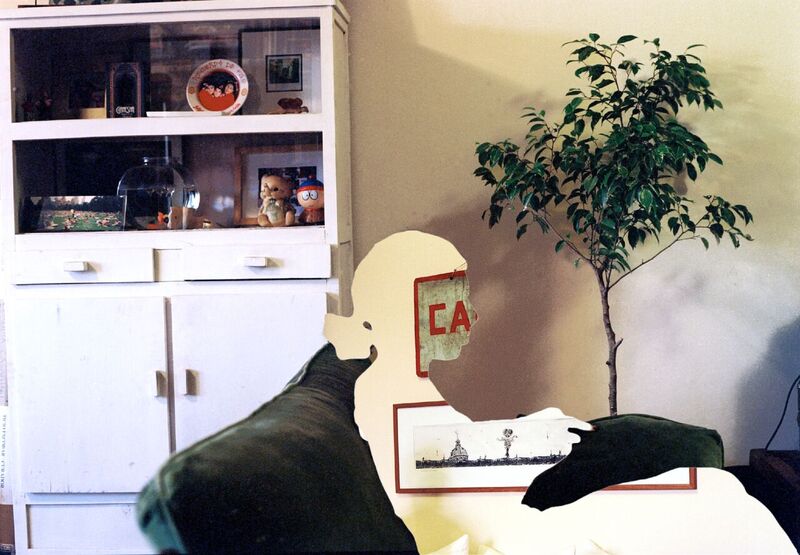 Casarino's art ranges from photography, to drawings, to installations, and performance pieces. Her work is continually expanding and exploring new methods of creating and showcasing her vision. The one constant throughout her career, however, has been the representation of the female figure in domestic space. Paradoxically, Casarino alludes to the female presence through the very absence of her physical form. Examples of her work include installations of traditional ao'i dresses hanging as bridges and photographic series, such as Inside, that remove the image of women from domestic spaces and fill in their silhouettes with transposed fragments of other rooms from inside the home. These works thereby challenge established conceptions of the role of the woman in society both inside and outside of the home through various political, social, and personal lenses.
Natalia Bobadilla Rolón and Talia Saguier Cuquejo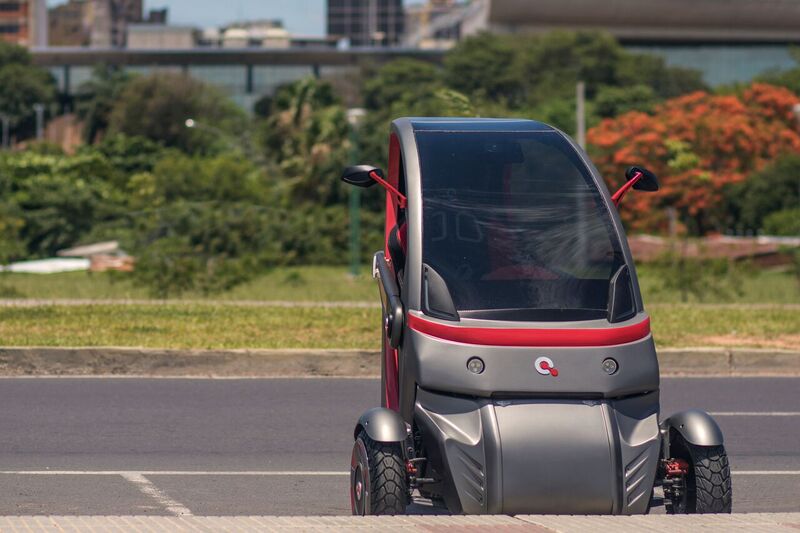 At only 24 years old, Rolón and Cuquejo, two industrial design students at the Universidad Católica de Asunción have modelled and produced Paraguay's first single passenger electrical car called Quantum. Having recognized that electric cars represent the future of automotive design and environmental sustainability, these two young women spent two years researching, creating models, and finally successfully producing a Quantum prototype. The car is composed of 3 wheels, can travel up to 60 kilometers (37 miles) on a full battery, and comes with its own charger that can be connected at any available electrical power source. The car is envisioned as a solution for local commuters looking for a vehicle that has a very low maintenance cost and helps to tackle pollution. If massed produced, they estimate the car would only cost $3,000-$5,000 each. Rolón and Cuquejo are not only challenging stereotypes of the role of women in transportation design and technological development, but are also directly contributing to Paraguayan innovation by becoming pioneers in an ever-evolving field sustainable transportation.
The work of these extraordinary women is featured in the IDB's exhibition Designing Paraguay: Emerging from the Heart of South America opening March 16th at the IDB Cultural Center, in Washington, DC. Register to attend the exhibition: https://www.eventbrite.com/e/designing-paraguay-emerging-from-the-heart-of-south-america-tickets-31893328805
Historiadora del arte con un interés particular en el arte contemporáneo de América Latina y el Caribe.
Latest posts by Sofía Silva (see all)