The Inter-American Development Bank launched its first digital exhibition, The Many Faces of Innovation, featuring artwork from its permanent art collection, on Google Arts & Culture this week.  This exhibition is the first in a series exploring the interplay and role of the arts in development.
Everyone seems to be talking about innovation these days. The arts have consistently held an important place at the forefront of social, cultural, and industrial innovations. Sometimes social and economic progress is reflected in art, while at other times the artist can provoke this development within society.
Below are four perspectives on the relationship between art and innovation, excerpted from the IDB's newest digital exhibition: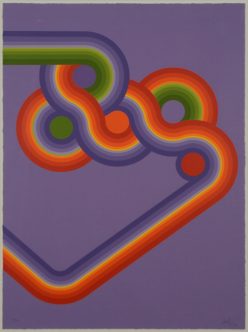 Chromatología II (1975) by Kazuya Sakai. Inter-American Development Bank Art Collection
Art and Purity of Form
Starting in the mid-1950s, geometric abstraction provided artists in Latin America with a whole new visual vocabulary with which to produce art. Artists no longer looked to reflect their surroundings and rejected representational artwork. Instead, a new sense of beauty became possible through the reduction of the composition that explored visual relationships between color, line, and geometric form. This innovative expansion of the possibilities of art to include that which lay beyond representational artwork, paved the road for other art forms, including graphic and industrial design, to be considered as legitimate artistic endeavors in the future.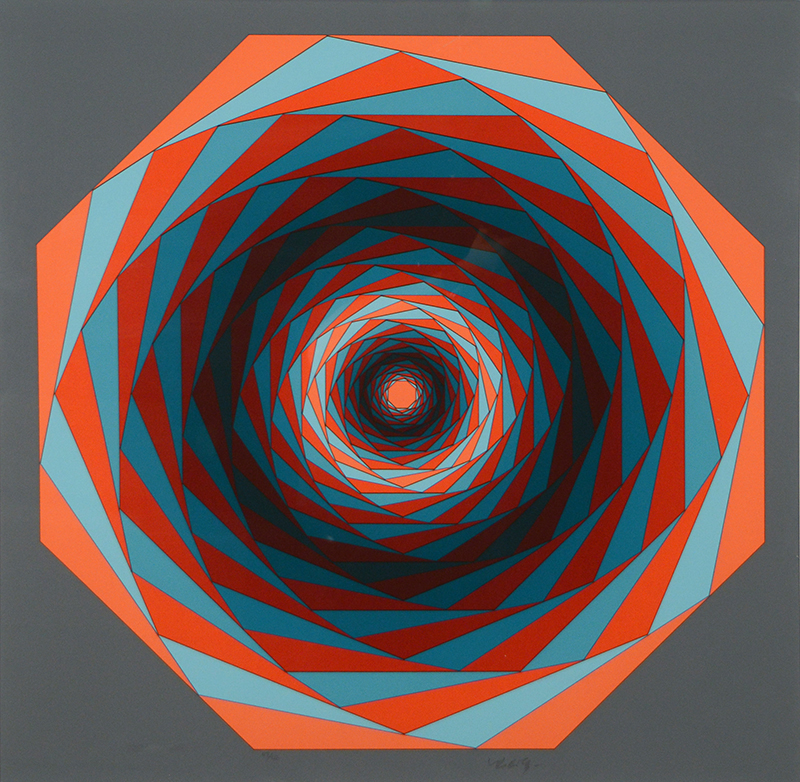 Kaglo II (1986) by Victor Vasarely. Inter-American Development Bank Art Collection
Art and Perception
Beginning in the 1960s, an international group of artists began to experiment with perception and motion, thereby establishing the Op and Kinetic Art movements. These artistic practices were shaped by color-theory, the science of perception, knowledge of the anatomy of the eye, as well as the use of new industrial materials. In addition, these art forms offered a unique space of experimentation through which artists could activate the passive viewer whose sense of reality shifted either by optical manipulation or by the actual physical movement of the art object. While Kinetic and Op-Art lasted a relatively short time in the United States and Europe, Latin American artists continued to explore the possibilities of these art forms well into the 1970s. For many of these artists, Op and Kinetic art was a platform through which to reflect on and contribute to the modernization and technological innovation of the time. This connection to modernization is particularly significant as it broke established stereotypes that defined art from the region as "primitive" or derivative from European models.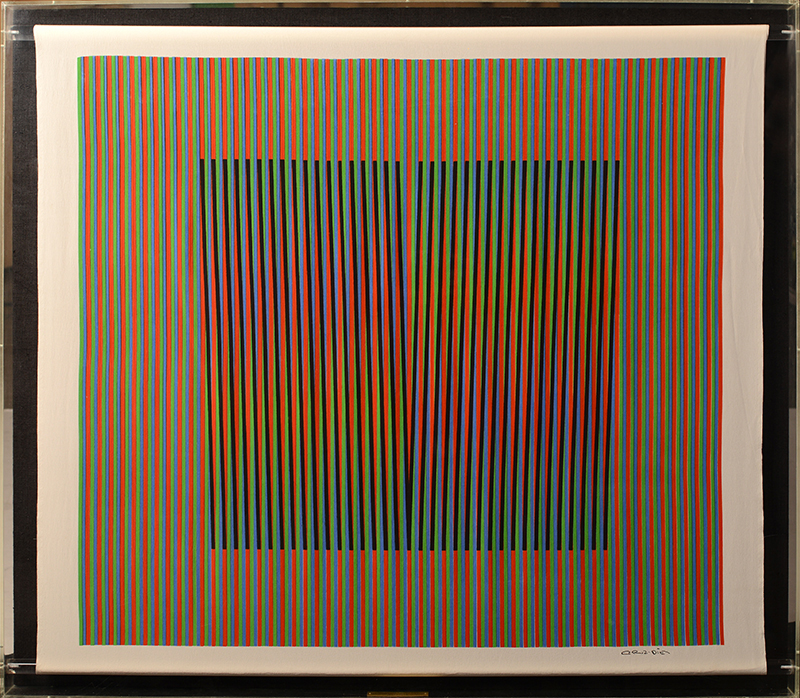 Chromatic Induction (1978) by Carlos Cruz-Diez. Inter-American Development Bank Art Collection
Art and Industry
Starting in the late 1950s, political shifts in many countries in Latin America led to the modernization of the industrial capacity of these nations. The 1960s, therefore, came to represent a moment of rapid transformation and economic growth in countries like Argentina and Venezuela. This technological evolution was soon reflected in the artistic production of the time as artists started to experiment with new industrial materials such as plexiglass, aluminum, and colored and transparent acrylic sheets. The creation of geometric, abstract artwork soon expanded beyond the two-dimensional canvas and became directly linked to the industrial process of production. Geometric abstraction, therefore, was transformed into a symbol of modernity, innovation, and advancement.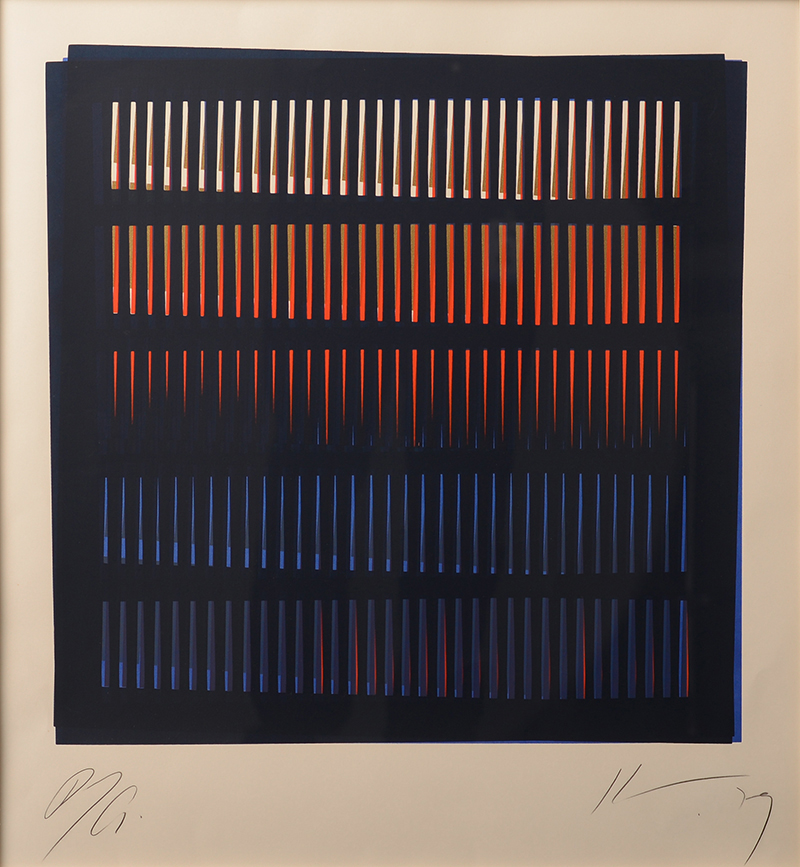 Untitled (1979) by Alejandro Otero. Inter-American Development Bank Art Collection
Visualizing Progress Through Art
In 1948, the Taller Libre de Arte in Caracas opened Venezuela's first exhibition of non-representational art. The act was revolutionary as it directly challenged Venezuela's dominant art academies that continued to promote traditional, figurative artwork. These artists, among whom was included Alejandro Otero, aimed to look towards the future and to participate in the global exchange and production of modern art. These artists now joined an international dialogue on modernity and progress that laid the foundation for the future development of geometric abstraction in the region from the late 1950s to the 1970s.
The exhibition, The Many of Faces of Innovation, featuring works from the IDB´s permanent collection, may be viewed in its entirety at the IDB´s Google Arts and Culture page. There, you can also view many other works from the IDB's collection. Check it out here.
Historiadora del arte con un interés particular en el arte contemporáneo de América Latina y el Caribe.
Latest posts by Sofía Silva (see all)