Creativity is the engine that powers innovation, and what's great about it is that it can be found in every corner of the world. Since 2013, Demand Solutions has been looking for disruptive talent from Latin America and the Caribbean with the potential for global development impact. This year we found it in Barbados, Brazil, Chile, Colombia, Ecuador, Mexico and Peru.
The call was open for startups working to improve lives through five categories of the creative and cultural industries: design, fashion, gastronomy, multimedia and music.  Take a look below to find out how.
These are the startups from LAC selected to participate in one of the world's most purposeful pitch competitions, coming to Florida on Oct. 19: Demand Solutions Miami
(See press release)
ASOCIACIÓN A.I.R.E.: Urban murals that clean the air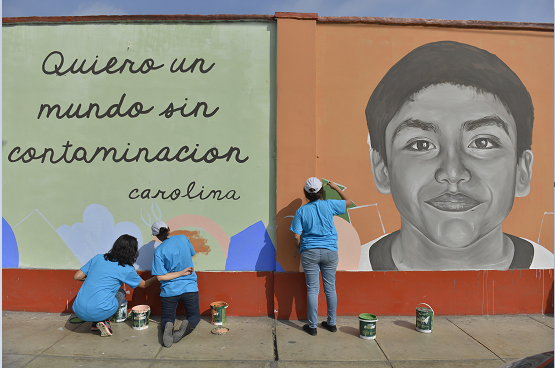 AIRE takes to the streets of Peru to promote ecological and educational messages through art. For the past 2.5 years, in partnership with private companies and the government, it has created large murals with KNOxOUT, a paint that turns any surface into an air purifier. The educative content of the artworks aims to raise awareness about relevant societal issues in the public space (e.g. environmental pollution/road safety). Its pilot project Q-AIR is designed to reduce visual pollution and foster a more sustainable advertising, with murals that include decorative symbols for users to scan on their cellphones to access online publicity, discounts, prizes, AR/VR.
Founder: Alejandro González Gil, Venezuela
Country: Peru
COUPLE SIX: Video games made in the Caribbean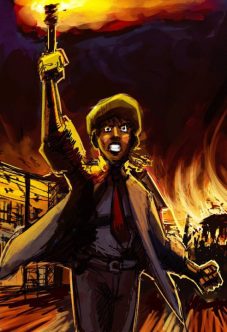 Couple Six is Barbados' first video game development studio. A team led by an Afro-Caribbean woman that's creating industry-leading content, and working to bring Caribbean narratives closer to the millions of gamers across the globe. The video games' stories are based off original concepts rooted in Caribbean culture, and use a representative gameplay that features demographic groups that the industry has yet to adequately represent: particularly women and people of color.
Founder: Ariana Green
Country: Barbados
DINNEER: The AirBnb of Food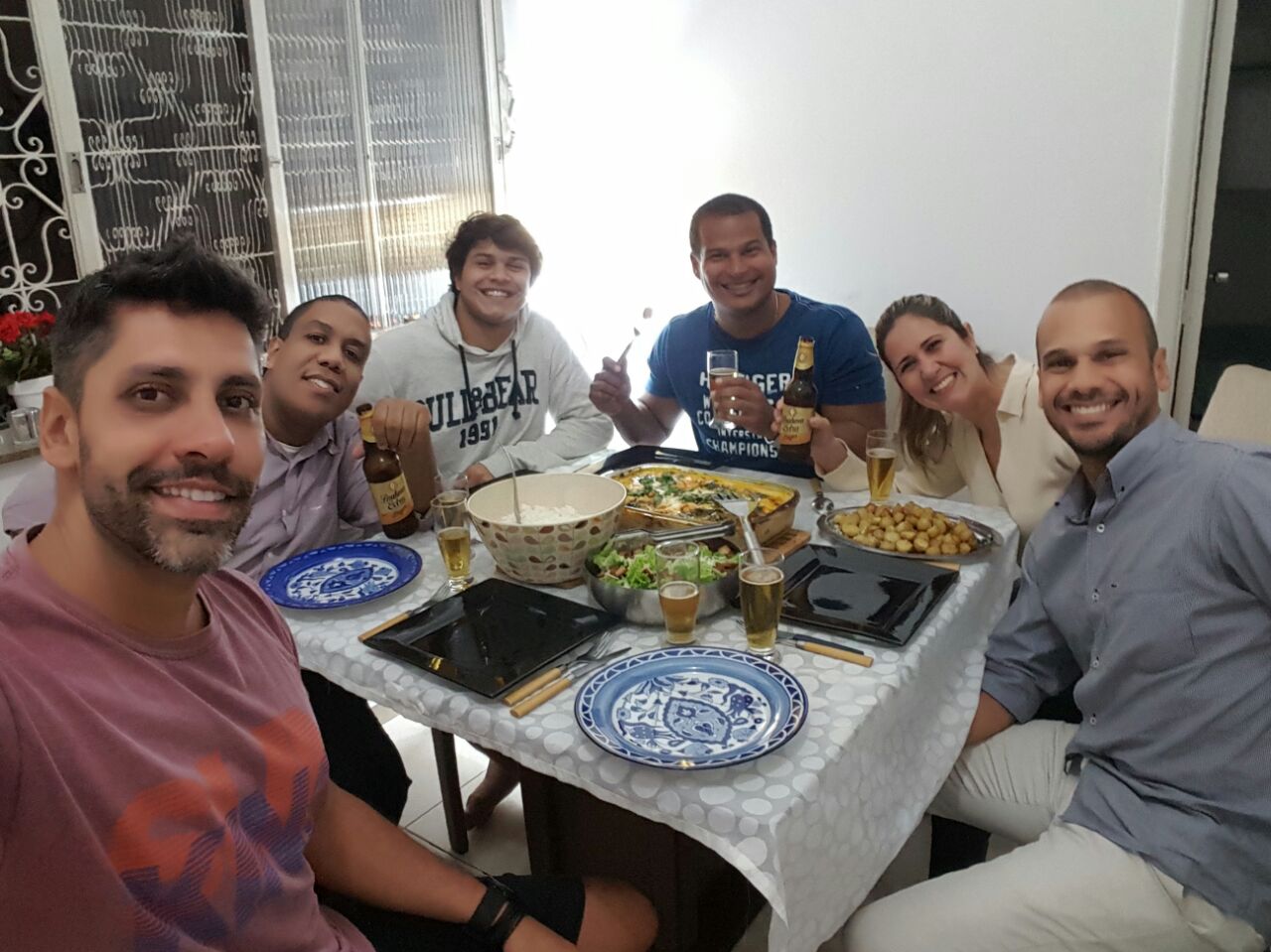 This Brazilian webplatform reaches out to expatriates who love cooking and connects them with people who want new gastronomic experiences. Exclusive meals are served in the hosts' homes in order to promote a social interaction and unique integration, allowing for people who live abroad to reconnect with the gastronomy and culture of their home countries. Dinneer is currently operating in 470 cites in 49 countries around the world. This business model allows hosts to charge for their service as the platform holds a fee for the connection. Their mission is to grant easy access for people to eat typical meals from the whole world without leaving the city, empowering hosts and helping them earn an extra source of revenue by doing what they love the most: cooking!
Founder: Raphael Da Silva Jara Schroder Rosa
Country: Brazil
ECOPLASO: Wearing your own food scraps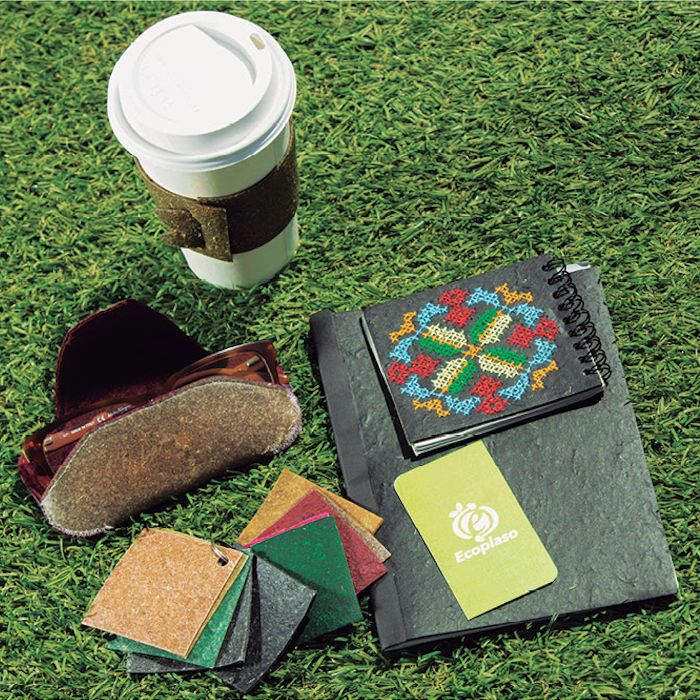 Ecoplaso is a Mexican startup run by 5 women who use biotechnology to turn fruit waste into textile substitutes of leather and fast fashion fabrics. They partner with local universities and restaurants to collect and treat organic residues, and with design festivals for the wholesale of textiles and retail of products. Their technology is currently capable of producing 100m of textiles per day by treating 250k of organic waste daily, which represents 80% of the organic waste produced by one university and six restaurants in the city of Puebla.
Founder: Bárbara Estefanía Arteaga Ballesteros
Country: Mexico
ELEMENTS ME – School music programs: Gamified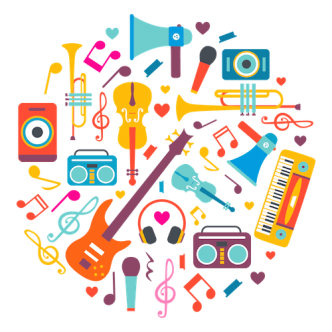 Elements ME is revolutionizing the way schools teach music. A platform designed to teach students the music language, while allowing teachers to focus on accelerating instrument performance. Its game-like approach presents students with customized, engaging challenges and sends analytics and grades to teachers in real time. The platform is easily customizable to any music program. The product has been validated by 1,800 active users, and the business model consists of an annual license for schools.
Founder: David Ahedo Zúñiga
Country: Mexico
ENTERRENO – The crowdsourcing of a time machine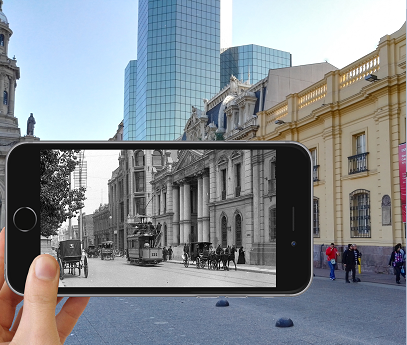 Got any old photos of your city collecting dust in a closet? This Chilean startup wants you to help them build the largest collaborative historical archive. Enterreno's platform has collected over 40,000 historical photos from users who are geo-localizing them at the exact spot where they were taken years ago. Today, more than 120,000 users visit the online platform and 140,000 people follow Enterreno on social media. The startup's next steps include expanding to four countries and launching their mobile app for historical and educational tourism.
Founder: Felipe Bengoa Trucco
Country: Chile
HILO SAGRADO: Linking indigenous talent with the luxury industry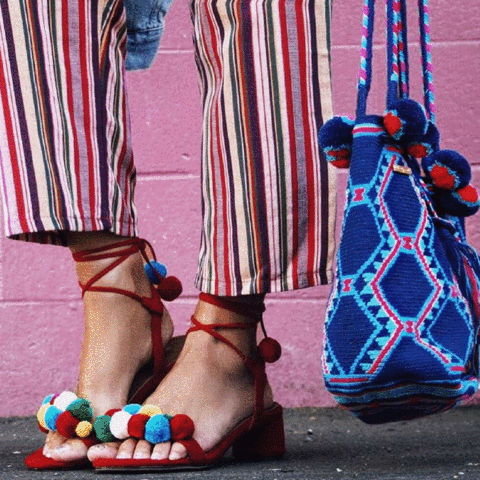 Hilo Sagrado is a 100% Colombian, women-run, B2B platform that is revolutionizing the production and trade of luxury artisanal designs. It connects ancestral talent with designers and enterprises in the global ethical market to create exclusive artisanal products, operating at a fraction of the traditional industry. Their cloud-based creativity lab has allowed them to grow by 800%, increase artisans' revenue by 600%, reach 150 women artisans and provide water access and education to over 500 indirect beneficiaries in indigenous communities. The company is being incubated by New York Now, the premier home, lifestyle and gift market in the United States.
Founder: Diana Emilia Torres Montañez
INKSPIRED: The platform for LATAM emerging writers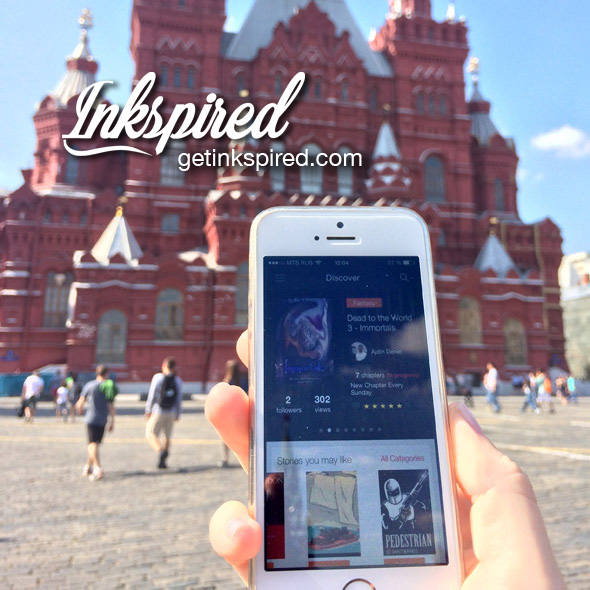 Inkspired is an online platform that connects emerging writers from Latin America with the readers who want to know them. It allows users to discover, read, write and publish new creative stories, book series and storytelling pieces. Its algorithms distribute new artists' content to the right audience and gives them tools and metrics to make their stories more appealing. Inkspired is also the first Ecuadorian startup selected to participate in a Demand Solutions pitch competition.
Founder: Galo Andrés Vargas Cabanilla
Country: Ecuador
LIVRE: A new lifestyle on wheelchairs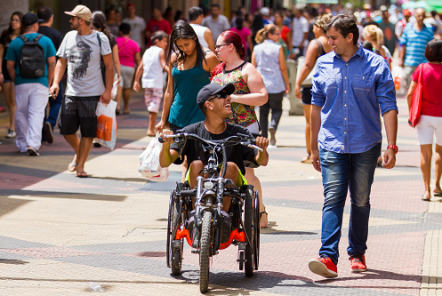 These Brazilian innovators have created a kit that turns any wheelchair into an all-terrain, electric tricycle with an exclusive style. With Livre, wheelchair users can have more complex interactions with their surroundings, such as traveling through damaged sidewalks, grass, sand and stairs in an easy and safe manner. A portable accessory that can reach up to 20 km per hour, and that contributes to solving urban issues like accessibility, traffic and environmental sustainability.
Founder: Julio Oliveto Alves
Country: Brazil
MACHINA: Virtual reality has never felt more real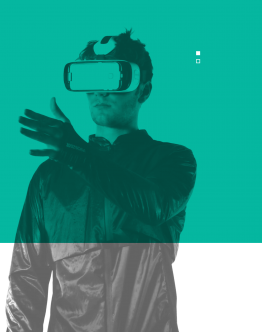 Machina is a brand that designs smart clothing to enhance human capabilities. It was founded on the belief that smart clothing that is functional, intuitive and aesthetic can enhance our lives, rather than disrupt them. Its wearable machines seamlessly integrate two of the most complex industries, technology and fashion, with a deep understanding of both. Machina's new groundbreaking modular technology "OBE" (Out of Body Experience), will be the first defacto platform that users can wear to interact with different use applications like sports, Virtual Reality, IoT, and health. With patents approved in Mexico and the U.S., the company is on the final R&D stage to use IoT to monitor the health of patients and high performance athletes.
Founder: Linda Paola Lobato Franco
Country: Mexico
MAEFLORESTA: 2D animation for beginners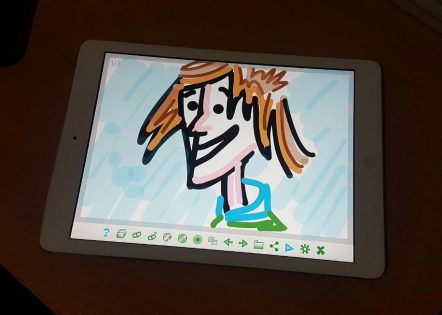 MaeFloresta is an ecosystem of applications that introduce beginners to the digital craft of 2D animation. A tool designed to help Latin America and the Global South overcome 21st century challenges like inclusion, equal access to information technologies, technical training and the sub-utilization of technological infrastructure. Currently Mae Floresta has 145 thousand downloads from 120 countries and an average of 600 daily users.
Founder: Erika Dioleybi Acero Sánchez
Country: Colombia
STORYMAX: The Ultimate Reading experience for children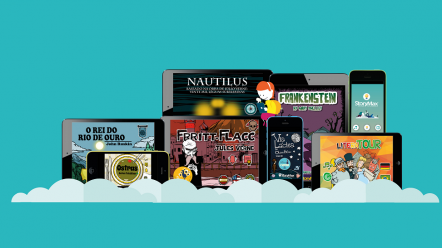 StoryMax publishes stories with interactive and audiovisual media language to transform children's reading experience using the gadgets they love the most: tablets and smartphones. With 8 e-books published as apps, StoryMax has already reached more than 60,000 children in 43 countries, it has been adopted by the Brazilian education network SESI and is being distributed by an education system present in 30 states of the United States.
Founder: Samira Almeida
Country: Brazil
XINTIBA: Therapeutic video games for children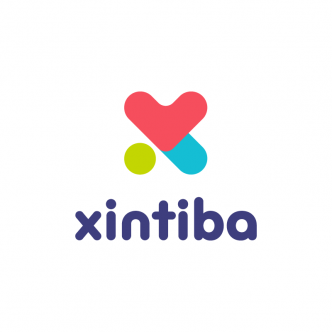 Xintiba is a Mexican startup that develops cognitive stimulation video games for children, to potentiate their neurodevelopment. All the games are designed to be inclusive, and are tested by children with and without special needs, so that they can be useful for clinical support. The application consists in a specialized platform  where parents and therapists can track the child's performance periodically. Their first application Tibapy Focus is designed to help children concentrate, and it has been particularly tested by children with autism. The team includes experts in neuropsychology, technology and gamification.
Founder: Arantxa Nieto Manzano
Country: Mexico
The startups' founders will be invited to participate in a pitch competition at Demand Solutions Miami, where they present their projects before a jury and the audience to compete for prizes. As part of the award, they will also take part in two days of activities with innovators, mentors, entrepreneurs and investors.
In addition to these 13 startups, for the first time 5 startups from Miami were selected to participate in the competition, bringing us to a total of 18 winners with creative social impact projects, and a great opportunity to connect two thriving ecosystems!
The registration is open to attend the event at the Wolfson Campus of Miami Dade College, both in person or via live stream.
For more information about the event speakers and agenda, please visit Demand Solutions Miami.
Don't forget to mark your calendar – Hear from these startups on October 19!