I think many of us question how we can be more mindful of energy use in our day to day lives, and these fun and sustainable gadgets give you the opportunity to test out a few ways on World Environment Day.
1
For those of you who are coffee addicts, this coffee mug charger can provide you with hours of texting time.
2
These algae lamps rely on bioluminescent algae, which an article in Smithsonian Magazine describes as "nature's all-in-one version of a solar panel, a carbon sink and a light bulb." For more information on useful applications of algae lamps, watch this TEDx talk on street lamps that absorb CO2.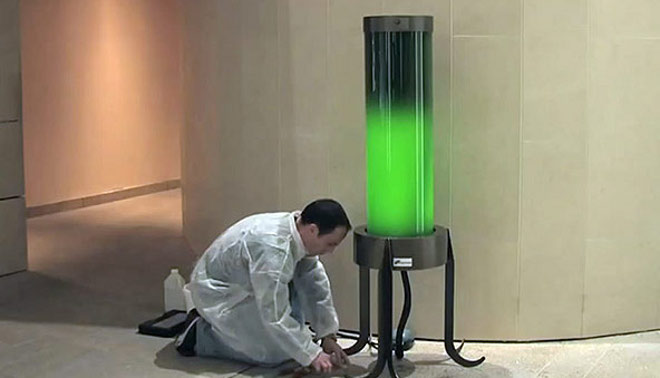 3
In November 2014 the Netherlands unveiled a starry night solar bike path to mark the 125th anniversary of Van Gogh's death. The path is made of 50,000 stones coated in a phosphorescent paint and solar-powered LEDs, which light the way for cyclists at night.
4
This blood lamp, which runs on human blood, is designed to make you think about how much you use energy. Mike Thompson, the Netherlands based designer, explained that he made it because he thought that "if energy somehow came at a cost to us, then maybe it would make us think differently about the way we use it."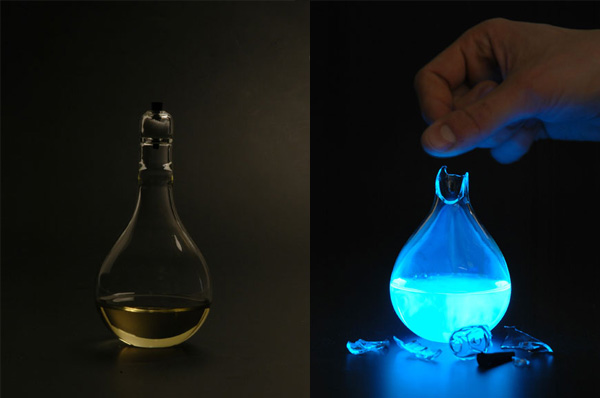 5
If you're not into coffee, then you can rock your way into a charged phone or iPad with this iRock chair. In 60 minutes of rocking, you can charge your iPad up to 35%.
6
This futuristic looking solar bikini is safe to wear in the water, and can charge small electronics like an iPod or iPhone.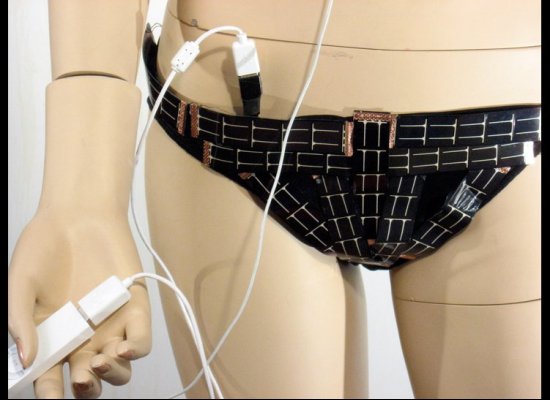 World Environment Day gives us a chance to think about the energy choices we make, and these gadgets, even the gruesome blood lamp, provide a reminder that there are many ways, big and small, that we can change our behavior, use less energy, and invest in technology that is both efficient and renewable.

Imprimir
Compartir